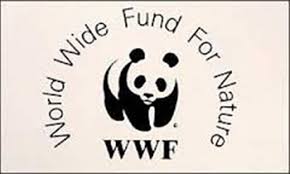 Vacancy title:
Fundraising, Partnership and Communication Manager
Jobs at:
World Wide Fund for Nature
Deadline of this Job:
not later than 2nd February 2018, 5.00 p.m.
Duty Station:
Kampala, Uganda
JOB DETAILS:
World Wide Fund for Nature (WWF) is a global conservation organization that operates in over 100 countries around the world, Uganda inclusive. The mission of WWF is to stop the degradation of the planet's natural environment and to build a future where humans live in harmony with nature by; conserving the world's biological diversity, ensuring that the use of renewable natural resources is sustainable and promoting the reduction of pollution and wasteful consumption.
WWF Uganda Country Office (WWF UGO) wishes to recruit suitably and highly qualified and motivated individuals to fill the following vacant positions. (Please note that positions 1,2,3 and 4 are open to Uganda Nationals only)
Position: Fundraising, Partnership and Communication Manager
Reports to: Country Director
Location: Kampala
Key responsibilities will include the following:
To coordinate and monitor the implementation of the WWF-UCO Resource Mobilization Strategy to increase revenue generation and diversify sources of income through proactive engagement of international funding agencies and development partners, government and non-government funding agencies, foundations, international and local companies, private businesses, individuals and other innovative fundraising options.




To coordinate the development and implementation of the WWF UCO Communication Strategy to ensure effective internal and external public relations and mechanisms tor information dissemination to enhance WWF UGO's corporate image and brand visibility.




Provide leadership in building and strengthening the strategic partnerships and relationship with strategic partners, government ministries and departments, public and private sector coalitions, 0S0s and other key stakeholders to shape and advance the WWF UCO position on conservation delivery in Uganda.
Required Qualifications and Experience:
A Master's Degree in Business Administration, Marketing, Economics, Communications, Public Relations, Media Relations, or other related fields;




Proven track record, and at least 7, years of experience (preferably in Uganda) in communications public Relations, or Fundraising




Experience of creating and implementing an effective Fundraising Strategy and or/ Communication Strategy for NGOs, private sector, or public sector agency.




Experience and expertise in developing collaborative partnerships with institutional donors, high net worth individuals or corporations, and other development agencies.




An understanding of, and vocational interest in, environmental conservation, international development, not-for-profit sector and other related fields would be preferred;
Job application procedure
The complete and detailed Job Descriptions for the above positions are available on this website: http://wwf.panda.org/who_we_are/wwf_offices/uganda
Note; Applicants for Fundraising, Partnerships and Communications Manager should Email a cover letter and CV to recruit-roaydehub@wwfafrica.org
The subject of the email should read UCO-FPCM
WWF is an equal opportunity employer. Suitably qualified females are encouraged to apply.