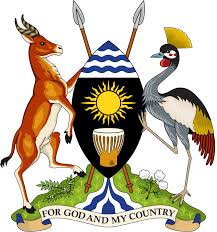 Vacancy title:
Human Resource Planning Technical Assistant
Jobs at:
Ministry of Health
Deadline of this Job:
not later than 5:00pm Friday, 2nd February 2018
Duty Station:
Uganda
JOB DETAILS:
INTRODUCTION
The Ministry of Health (MoH) has received support from the United States Government to strengthen its Human Resource capacity. The support is intended to improve human resource management and leadership with particular focus on policy and planning, performance management and human resource development. The Staff to be recruited under this support will be contracted by the MOH. The contracts are for one year renewable subject to availability of funds and satisfactory performance of the Staff.
Job Title: Human Resource Plannining Technical Assistant
Reports to: Commissioner Human Resource Management
Job purpose:
To provide TA to MOH for human resource planning, policy research and analysis, capacity building, succession planning and health workforce analysis.
Key result areas
The key result areas for the Human Resource Planning Technical Assistant are:
Development of Human Resource Plans




Conducting health workforce analysis /HRH Audits




Development of HRH attraction and retention strategies




Development of capacity building plans




Development of succession plans




Construction and application of statistical models that predict demand and supply
Key duties and responsibilities:
The key duties and responsibilities for the Human Resource Planning Technical Assistant are to provide technical assistance to Ministry of Health to:
Develop long-term HRH strategic plans that respond to national and district workforce needs aligned with the Health Sector Development Plan (HSDP).




Carry-out annual health workforce analysis to generate data for evidence — based HRH planning and accountability.




Support Country level counterparts and stakeholders in the public and private sectors in reviewing, developing and strengthening systems for HRH policy analysis, assessments and planning at the national and district levels.




Establish and maintain multi sectoral mechanisms to analyze the HRH workforce needs, funding demands and develop solutions that are aligned with MOH vision, policies and plans.




Conduct HRH audits




Develop/review HRH attraction and retention strategy




Develop capacity of senior staff in designing and implementing succession plans, including conducting pre-retirement training




Undertake HRH policy research and analysis to ensure conformity with overall National policies.
PERSON SPECIFICATIONS:
Academic qualifications:
Must possess an Honours degree in Human Resource Planning/Management, Public Administration (Management option) Economics, Public Health or Human Resources for Health Management, Statistics or the equivalent from a recognized University/Institution.




Must possess a Master's degree in Human Resource Planning, Health Economics, Statistics Public Health or Health Systems Management or their equivalencies from a recognized University/Institution.




Computer skills in Microsoft Office Applications and Statistical Packages.
Work Experience
A minimum of eight years experience in developing human resource plans, policies and strategies in a complex and changing environment




Knowledge of relevant HRH planning tools and models applicable II1 Uganda.




Proven ability to carry out economic analysis of HRH issues; and sound costing of interventions to motivate Familiarity with the GOU systems and financial analysis planning processes Advocacy experience and skills to articulate the need for long-term HRH support
Job application procedure
Applications are invited from suitably qualified Ugandans to fill the below positions tenable at MOH Headquarters. The applications should be made in triplicate on Public Service Form 3 (PSF 3) (Revised 2008). The application forms can be downloaded from the Public Service Commission website on https://psc.go.ug/sites/default/files/downloads/PSC%20FORM%203.pdf . Hand written applications are also acceptable. All applications should be HAND DELIVERED to the address below between 8.00am to 5.00pm Monday to Friday. All applications should be submitted not later than 5:00pm Friday, 2nd February 2018 to.
Ministry of Health Headquarters (At the Reception)
Plot 6, Lourdel Road, Wandegeya
Tel: +256 417 - 712260/ + 256 417 - 712221
All applications should bear the title and the number of the post being applied for Applicants should apply for only one post. Please include your telephone and email contacts on the application. Applicants should attach the following to each of the three applications forms;
Recent passport-size photograph




Detailed Curriculum Vitae




Photocopies of academic certificates and transcripts




Two recommendation letters from two of the most recent supervisors/employers




A photocopy of your appointment letter for your most recent position
This advert can be accessed on the New Vision web page www. newvision.co.ug; and the Ministry of Health Headquarters noticeboard. Only successful candidates will be contacted.
The lists of short listed candidates will be displayed on the MOH Notice-Board.
PERMANENT SECRETARYI MINISTRY OF HEALTH
SALARY AND BENEFITS
All the posts have an attractive salary and benefits commensurate with the qualification and experience.