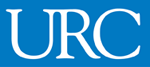 Vacancy title:
Internship Coordinator
Jobs at:
University Research Co., LLC
Deadline of this Job:
Friday 9th February, 2018 at 12:00hrs
Duty Station:
Jinja, Uganda
Job details:
University Research 60., LLC (URC), a US-based public health organization working in Uganda since 2005, is implementing the USAID's Regional Health Integration to Enhance Services In East Central Uganda Activity (USAID's RHITES EC). The purpose of this project is to support the implementation of a comprehensive, integrated investment in regional health, HIV/AIDS and nutrition assistance. This five-year activity targets t1 districts in East-Central Uganda with an estimated total population of 4.1 million through a district-based integrated package of quality health, HIV/AIDS, nutrition and child development services. URC is seeking qualified candidates to fill the following position;
Post: Internship Coordinator
Reports to: Youth and Gender Advisor
Job Summary
internship Coordinator who will be required to use independent analysis and judgment to develop, coordinate, and supervise complex and varied administrative tasks to provide exemplary-career services to fresh graduates in the 11 RHITES-EC project districts. He/she will serve as a liaison between project and business/organizations in the area that participate in the RHITES-EC internship program. He/she shall develop and maintain effective business relationships with external work sites while incorporating professionalism, respect, integrity, and compassion in all that they do. Facilitate trash graduates teaming by assisting them to secure appropriate internships to enhance overall academic experience and team skills.
Qualifications
A bachelor's degree in business, marketing, psychology, communication, public relations or other related major.

Minimum of two years supervisory or managerial experience

Familiar with corporate and nonprofit human resource management. Understanding experiential education and career advising.

Experience in presentation of workshops or public speaking.

Must have superior interpersonal skills a demonstrated commitment to cultural diversity.

Ability to research and quickly develop knowledge of employer recruiting strategies, job market trends, occupational, career and personal growth.
For more details regarding the job descriptions and persons' specifications, please view them on our website: http://www.urc-chs.com/careers Please do not submit applications through the website. Use the provided avenues below.
Job application procedure
Qualified applicants should submit their cover letter, certificate of good conduct, curriculum vitae, copies of academic credentials and contact information for 3 professional references by Friday 9th February, 2018 at 12:00hrs addressed to:
Human Resource Coordinator,
University Research Co., LLC - Centre for Human Services,
Plot 1, East Victoria Close, Mpumudde Division
Jinja, Uganda
E-mail: HR-RHITES-EC@urc-chs.com
While we thank all applicants for showing interest, only short listed candidates will be contacted for interviews.