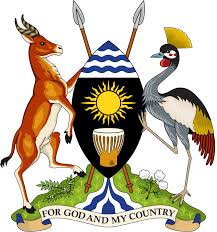 Vacancy title:
Senior Technical Advisor for Health Policy and Planning
Jobs at:
Ministry of Health
Deadline of this Job:
not later than 5:00pm Friday, 2nd February 2018
Duty Station:
Uganda
JOB DETAILS:
INTRODUCTION
The Ministry of Health (MoH) has received support from the United States Government to strengthen its Human Resource capacity. The support is intended to improve human resource management and leadership with particular focus on policy and planning, performance management and human resource development. The Staff to be recruited under this support will be contracted by the MOH. The contracts are for one year renewable subject to availability of funds and satisfactory performance of the Staff.
Job Title: Senior Technical Advisor for Health Policy and Planning
Reports to: Permanent Secretary
Job purpose:
To provide TA to MOH to provide technical advice on health policy formulation and strategic planning; and build capacity for development monitoring, evaluation and coordination of health sector policies and strategies, ensuring consistency and harmony with the overall and national policies and strategies.
Key result areas:
The key result areas for the Senior Technical Advisor Policy and Planning are:
Provision of technical advice to Ministry of Health top management in defining and strengthening governance, policy and strategic directions of the ministry for effective, efficient, responsive and resilient health system.




Provision of technical guidance on health policy development, strategic planning and management, identification of existing policy and strategic bottlenecks and recommending remedial options.




Provision of technical support to and capacity building of senior MOH staff and strengthening the systems for policy, planning and strategic leadership




Coordination of the preparation and submission of quality quarterly, semi-annual and annual ministry and sector performance reports, cabinet papers, technical briefs and policy statements.
Key duties and responsibilities:
The key duties and responsibilities for the Senior Technical Advisor for Health Policy and Planning are to provide technical assistance to Ministry of Health to:
Provide technical, policy and strategic planning support to the top leadership of the MOH with a particular focus on health systems strengthening.




Provide technical expertise, leadership and collaborates in the designing, implementation, monitoring and evaluation of health policies and plans with a particular focus on health systems areas of governance, quality improvement, human resources and financial management.




Participate in multi-stakeholder technical and policy working groups with a particular focus on the governance and accountability; health financing; health insurance; and procurement and logistics related working groups.




Provide technical and programmatic expertise in planning, implementing and evaluating quarterly MOH reviews, annual work plans and Health Sector Point Review Meetings.




Take lead in preparing Implementation Letters (ILs) for commitment of Donor funds working closely with responsible MOH technical Staff.




Provide technical leadership and guidance in areas related to inclusive health systems strengthening.




Provide technical expertise and guidance in comprehensive and integrated planning, implementation, monitoring and evaluation to key MOH interventions




opportunities for integrating "state- of— the-art" approaches into MOH leadership and management activities and conducting technical assessments and recommending strategies to pilot innovative interventions, including integration, where appropriate, of innovative approaches into current programs.




Collaborate and network with high-level public and private sector of officials involved with health programs keeping them informed of the MOH policies and strategy and actions needed.




Provide professional support to the Office of the Minister of Health by:




Participating in MOH Top Management meetings and taking lead in follow up actions from the meetings as may be asked to do so.




Identifying emerging priority policy and strategic issues from the Top Management meetings and initiating follow actions in consultation with the Minister and other senior staff of the MOH.




Participating in preparation of high level documentation including policy briefs, cabinet memos and Ministerial Policy Statements.




Provide expert support and attending meetings to strengthen coordination and synergy of MOH activities with activities supported by other sectors, ministries, non-governmental organizations and health donor partners:




Provide expert support to strengthen system for exchange of technical information, providing expert technical opinion and identifying opportunities for technical and programmatic partnerships and collaboration for effective resource utilization.




Perform other relevant duties as may be assigned by the Permanent Secretary
PERSON SPECIFICATIONS: '
Academic qualifications:
Honours degree in Public Policy, Social Work and Social Administration, Social Sciences (with Sociology, Social Administration, Economics, and Public Administration), Development Studies with a course unit in Policy Analysis or bachelor's degree in any of the Health Sciences from a recognized University/institution.




A Master's degree in either Public Policy, Business Administration, Public Administration, Public Health, Health Planning and Policy, Health Services Management, Strategic Planning or Economics from a recognized University/institution.




Possession of a PhD in the relevant field is of an added advantage
Work experience:
At least 10 years relevant working experience at senior management level from Government or a reputable organization.




Extensive work experience and understanding of the health sector.
Job application procedure
Applications are invited from suitably qualified Ugandans to fill the below positions tenable at MOH Headquarters. The applications should be made in triplicate on Public Service Form 3 (PSF 3) (Revised 2008). The application forms can be downloaded from the Public Service Commission website on https://psc.go.ug/sites/default/files/downloads/PSC%20FORM%203.pdf . Hand written applications are also acceptable. All applications should be HAND DELIVERED to the address below between 8.00am to 5.00pm Monday to Friday. All applications should be submitted not later than 5:00pm Friday, 2nd February 2018 to.
Ministry of Health Headquarters (At the Reception)
Plot 6, Lourdel Road, Wandegeya
Tel: +256 417 - 712260/ + 256 417 - 712221
All applications should bear the title and the number of the post being applied for Applicants should apply for only one post. Please include your telephone and email contacts on the application. Applicants should attach the following to each of the three applications forms;
Recent passport-size photograph




Detailed Curriculum Vitae




Photocopies of academic certificates and transcripts




Two recommendation letters from two of the most recent supervisors/employers




A photocopy of your appointment letter for your most recent position
This advert can be accessed on the New Vision web page www.newvision.co.ug ; and the Ministry of Health Headquarters noticeboard. Only successful candidates will be contacted.
The lists of short listed candidates will be displayed on the MOH Notice-Board.
PERMANENT SECRETARYI MINISTRY OF HEALTH
SALARY AND BENEFITS
All the posts have an attractive salary and benefits commensurate with the qualification and experience.