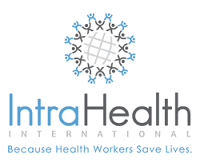 Vacancy title:
2 Laboratory Technicians
Jobs at:
IntraHealth International
Deadline of this Job:
February 23, 2018
Duty Station:
Uganda
JOB DETAILS:
IntraHealth International (www.intrahealth.org) in collaboration with the District Service Commissions of Mbale, Moroto, Kaabong, Abirn, Nakapiripirit and Kotido are currently seeking to recruit candidates for a USAID Activity. USAID Regional Health Integration to Enhance Services in Eastern Uganda (RHITES-E) will support the Government of Uganda (GOU) and key stakeholders to increase availability and utilization of high quality health services in 23 districts in Eastern Uganda and 2 in Karamoja. This will be done by strengthening health systems and improving the quality of, access to, and demand for health services with attention to equity and underserved populations.
Laboratory Technician (2, Mbale RRH & Kaabong Hospital)
Job Purpose: To carry out generalized laboratory examination for disease diagnosis, treatment, prevention and control.
Key Job deliverables;
Laboratory test results and treatment harmonized.




Quality assurance in the Laboratory observed.




Advice to Clinical staff on proper collection, handling and transportation of specimen given.




Laboratory investigations done and results interpreted.




Quality improvement Projects Implemented.




Accountability for financial and other resources produced.




Laboratory data compiled and stored.




Discipline enforced.




Staff performance managed.




Periodic reports submitted.
Job Duties and Responsibilities;
Participating in planning, budgeting, coordinating, monitoring and evaluating laboratory services in the hospital.




Managing and accounting for allocated resources.




Liaising with Clinic management in the preparation of patients for Laboratory test.




Participating in proper collection, handling and transportation of specimens to the Laboratory.




Carrying out Laboratory analysis, interprets results and submit reports to Clinicians.




Designing and implementing Quality Improvement Projects




Requisitioning for equipment and other supplies.




Securing and maintaining equipment in ' the Laboratory.




Participating in quality assurance for Laboratories.




Ensuring safety measures against hazards.




Imparting knowledge and skills to students and staff.




Enforcing staff adherence to Professional Code of Conduct and Ethics.




Compiling and submitting periodic reports.
Job Requirements; Must have a Diploma in Medical Laboratory Techniques or its equivalent from a recognized Institution. Must be registered with the Allied Health Professionals Council. Must have served for at least two (2) years as a Laboratory Assistant.
Job application procedure
To apply, submit a sealed envelope containing your cover letter, CV, USAID 1420 form (Contractor Employee Biographical Data Sheet) and copies of qualification certificates addressed to the respective District Service Commission where the job is based. Deadline for applications is February 23, 2018.