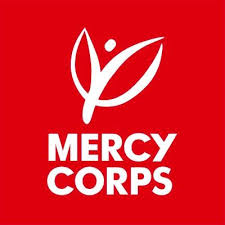 Vacancy title:
3 Program Officers
Jobs at:
Mercy Corps
Deadline of this Job:
16th February 2018
Duty Station:
Uganda
Job details:
Reports to: Senior Program Lead
Mercy Corps is an international non-profit organization which implements high-quality, analytical development programmes in very difficult places. Mercy Corps has been operating in Uganda since 2006. It has and continues to implement programs in Acholi and Karamoja sub regions. Mercy Corps is taking a community-led, market driven approach to address poverty and food insecurity needs through interventions that get to the root causes and contributing factors of economic vulnerability. Donors include the United States Agency for International Development (USAID), DFID, Mastercard Foundation, WALMART Foundation, Coca Cola Africa Foundation, US Depart of State (DOS) /PEPFAR, ECHO and Nike Foundation.
Job Summary: The Program Officer will be responsible for implementing livelihood and market activities in Rhino Camp of Arua district, including the monitoring of farmers associations. As needed, Program Officer will be expected to support all interventions of the programs. Specific activities will include strengthening relationships with existing community structures, assessing beneficiaries based on vulnerability criteria; mobilizing community members for assessments and registration of beneficiaries; supporting the development of a platform for e-vouchers and payment; and any other activity as needed. S/he will have experience with livelihood programming, VSLA groups as well as income generating activities. S/he be a creative, action-oriented problem solver with strong experience in partnership management.
Key Duties and Responsibilities:
Planning, developing and implementing livelihood and market activities:
Work in close coordination with Program Manager and Officers, mobilize community members, taking care to identify those who fit the pre-established vulnerability criteria, for registration and other activities.

Support community sensitization activities around farmers associations, trade fairs and other income generating activities in two zones of focus in Bidibidi Settlement. Identify specific topic areas of information needed and develop clear communications plans to effectively disseminate information.

Support development of voucher platform and its implementation in the field.

Support implementation cash distributions on a monthly basis to Persons with Special Needs

Under guidance of Program Manager, Officer and M&E Officer, participate in any market assessment and baseline/endline data gathering needs.

Support the development of vulnerability criteria and beneficiary registration tool.

Support data collection activities including post-distribution monitoring and after action reviews for key activities. Continuous improvement of activities will be expected based on this information.

Prepare and submit timely weekly, monthly, and quarterly reports that will be indicative of program progress during implementation. Respond to queries if and when necessary.


Maintain proper filing systems

Conduct himself/herself both professionally and personally in such a manner as to bring credit to Mercy Corps Uganda and to not jeopardize its humanitarian mission.

Perform any other related duties assigned
Qualifications, Skills and Experience:
The ideal candidate for the Mercy Corps Program Officer job placement should hold a Bachelor's Degree in relevant field

At least three to four years' background EITHER in humanitarian response activities, preferably in livelihoods OR Market Systems Development/M4P/market facilitation a MUST.

Strong community mobilization experience a must.

Strong writing, communication, organization, prioritization and negotiating skills.

Ability to synthesize large amounts of information in order to identify key messages and clearly communicate those messages to other people.

Excellent (English) verbal and written communication skills.

Strong computer literacy with a full knowledge of Office applications.

Excellent attention to detail and ability to complete tasks in a timely manner.

Excellent teamwork abilities and interpersonal skills.

Demonstrated flexibility, creativity and enthusiasm as well as a willingness to learn and to be continually adaptive within a dynamic and often self-directed working environment mandatory.

Proactive, problem-solving action orientation is essential.

Organization will prioritize candidates from West Nile or with extensive experience in West Nile.

The ideal candidate will have the ability and curiosity to work comfortably and effectively in the cultural, relatively poor infrastructure of West Nile.

S/he will be an excellent communicator, have a strong sense of humor, multi-tasker, and able to work difficult and often stressful environments.

S/he will be committed to the work of Mercy Corps and the objectives of this program.

They will demonstrate their dedication with a strong work ethic, attention to detail and creative problem solving on right;
Job application procedure
All suitably qualified and interested candidates should send their E-mail applications including a cover letter clearly stating the salary requirements, updated CV (with three professional referees), and copies of academic qualifications/certificates addressed to the Senior HR and Legal Manager, Mercy Corps Uganda to: ug-mcjobs@mercycorps.org