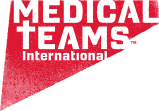 Vacancy title:
5 Drivers
Jobs at:
Medical Teams International
Deadline of this Job:
Friday, February 16, 2018 by 5:00pm
Duty Station:
ARUA, ADJUMANI, MOYO, SW-MBARARA
Job details:
Medical Teams International is a faith-based not for profit health relief and development organization with a Calling Daring to love like Jesus, we boldly break barriers to health and restore wholeness in a hurting world MTI UG has operations in West Nile and South western Uganda We provide Comprehensive Primary Health Care, Reproductive Health HIV/AIDS and Nutrition MTI-Uganda is seeking to recruit highly competent, dynamic and experienced External candidates to fill the position of a Driver
JOB TITLE: 5 Drivers
REPORTS TO: Logistic/ Fleet Assistant
LOCATION: ARUA ADJUMANI MOYO SW-MBARARA
QUALIFICATION: Minimum Ordinary Level certificate with a credit in English
EXPERIENCE: 5 years, clean driving license with KNOWLEDGE Classes DL CM & DM with reputation organization, knowledge of vehicle repair and maintenance, First Aid & CPR trained Fluent in English knowledge of local language will be an added advantage
Job Summary:
To drive official vehicles and facilitate efficient and effective transportation service to staff, office, and field programme movements. Responsible for minor maintenance and repair of MTI vehicles. The incumbent is required to follow strict instructions and security guidance provided by the supervisor.
Essential Duties
Ensures safety of staff being transported at all times to and from program sites and on field trips using safety restraints.

Ensures vehicle communication equipment are in proper working condition before each trip.

Drives program vehicles for official travel and business, as required while maintaining a high standard of service both to internal and external guests

Drives office vehicles for the transport of authorized personnel and delivery and collection of documents, supplies and other items.

Ensures punctuality, safe transport Bi observance of road traffic laws and regulations of the Republic of Uganda.

Ensures safe driving practices are adhered to including local driving codes and internally agreed standards as per MTI vehicle policy.

Observes all MTI security regulations laid down by the Security coordinator and regularly monitors and reports security information. Ensures vehicles are kept in secure, clean, and tidy, in good working condition at all times and ensures vehicles are given regular day-to-day maintenance checks.

Ensure vehicle repairs and maintenance are carried out on time, and done properly from official designated workshop as per official manufacturer's specifications.

Maintains vehicle log-book for official trips, daily mileage, gas consumption, oil changes, greasing etc. and submit monthly vehicle monitoring report and record.

Ensures that the steps required by policy and procedures are taken, in case of involvement in an accident,
Job application procedure
Interested applicants who meet the criteria should email their Application Letter and Curriculum Vitae including work related references to; recruitmentug@medicalteams.org . Only online applications will be accepted. Your application will be reviewed if you have fulfilled all the requirements Including submission of standard file types such as MS Word (.doc) and Adobe Acrobat (.pdf) in a single attachment (No Zipped files, Links or Multiple Attachments) and should not exceed 2MB.
Indicate clearly in the subject line: INTERNAL. Position Title and Location you are applying for.
Do not attach your Academic Transcripts. They will be requested if you are short listed.