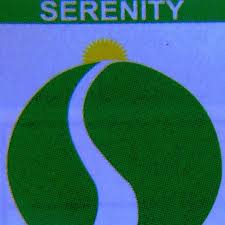 Vacancy title:
Clinical Coordinator
Jobs at:
Serenity Centre
Deadline of this Job:
not later than Thursday 15th February, 2018
Duty Station:
Kampala, Uganda
Job details:
Serenity Centre is a pioneer NGO registered under the NGO Statue 1989 with a mission to provide holistic services to the individuals, and addictive illnesses. From a humble beginning since August 2001, families and communities suffering from Alcohol, substance abuse, Serenity Centre has continued to offer a number of rehabilitation programs to individuals who struggle with Alcoholism, drug addiction (Heroin, Cocaine, and Marijuana,) proscribed medication and many related substances.
In order to offer its services efficiently and effectively, the centre seeks to recruit suitably qualified persons on the full time basis for four vacancies available in the Organization.
Post: Clinical Coordinator
Responsibilities of the person:
Carry cut orientation of Counsellors in line with the Vision and Mission of Serenity Centre.

Provides 24/day-to-day oversight, coordination and clinical leadership the care team of Serenity Centre by demonstrating excellence clinical & technological aspects of providing client care, leadership skills and knowledge of state of the art clinical, leadership and

Assist in the development, monitoring and evaluation of short and long term programs for Serenity Centre.

Able to communicate to clients expectations and requirement for participation, upon admission to the rehabilitation

Treatment of the clients is by the whole team (Counselors and Medical), the Coordinator should guide treatment team meetings to review each client's progress and adherence to recovery.

Develop yearly outreach plan with outreach officer according to program needs and capacity.

Ensure database maintenance which include(s) client information from assessment, progress notes, aftercare, community follow-up and group therapy.

Organize and establish meetings on regular basis with designated Counselors to foster positive relationships and monitor quality of work, strengths and weaknesses of the counselor.

Organize training seminars to address staff needs and identify relevant external training opportunities. Continually develop counseling staff by providing information, educational opportunities, and coaching.

Track expenditures. Continually monitor the program's financial health and make recommendations to the ED.

Provides information by answering questions and requests from other departments and within the department.

Maintains continuity of work operations by documenting and communicating needed actions to management; discovering irregularities; determining continuing needs

Develop resource database for books, audio + visual aide's and literature for counselors and clients.
Key requirements:
Masters in Clinical Psychology, Counseling Psychology from a recognized University.

Bachelor's degree in Nursing or Sufficient experience from equivalent training levels and registered with Nursing council.

Knowledge of Substance Abuse and Addiction management

Preferably with basic knowledge in medical field/clinical.

Clinical Psychologists/Counseling Psychologists with training in Public health stand advantageous.

Experience at least five (5) years of experience in the sane or related field

Applicants should be 30 years of age and above.
Job application procedure
Interested Candidates in any of the posts above should send or hand deliver their applications, photocopies of Certified Academic documents and resume with 3 referees to: The Human Resource / Administrator, Serenity Centre (A Journey into New Life), Bwebajja- Kabulamuliro, off Entebbe Road, P.0.Box 31749, Clock Tower Kampala, Uganda.
NOTE: Applicants for the Post or Clinical Coordinator and Counselor MUST also send a soft copy of their application plus all the attachments to this email address: rkkyazze@gmail.com . Vetting shall done on soft copies. Applications should reach not later than Thursday 15th February, 2018.