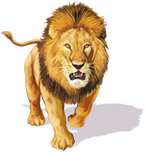 Vacancy title:
Clinical Officer – Medical
Jobs at:
Kakira Sugar Works
Deadline of this Job:
10 Days from 12th February 2018
Duty Station:
Uganda
JOB DETAILS:
Clinical Officer – Medical
Job Reference: 2017.10.132/AD-M-MD-03
Age: 20 years and above
Reporting to Medical Officer
Duties:
Undertaking physical examination of patients, establishing correct diagnosis and initiating appropriate treatment as set by the national treatment guidelines for diseases and injuries both in the inpatient and Outpatient sections.




Referring complicated cases to the Medical Officer.




Participating in the implementation of Primary Health Care to patients.




Enforcing all the environmental friendly and safety activities particularly safe disposal of medical waste, needles and sharp objects.




Educating and sensitizing patients and the community on Primary Health Care and maintaining general sanitation and basic hygienic environment.
Qualifications:
Applicants must be holders of Diploma in Clinical Medicine and Community Health and a Certificate of Registration with the Allied Health Professional Council.
Experience:
Applicants should have minimum of three (3) years working experience as a Clinical Officer in a reputable Hospital.
Remuneration:
Attractive remuneration package will be negotiated with the successful applicant for the above post.
Job application procedure
Applications with Photostat copies of testimonials, certificates and curriculum vitae, indicating daytime telephone contact number, contact addresses of two referees and quoting the job reference number on the upper left-hand corner of the envelop should be sent to:
Mr. Moses H. Thenge
Human Resource Manager
Kakira Sugar Limited
P.O Box 121, Jinja – Uganda
Tel: 0414-444000