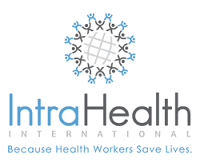 Vacancy title:
Data Officer
Jobs at:
IntraHealth International
Deadline of this Job:
February 23, 2018
Duty Station:
Mororto, Uganda
JOB DETAILS:
IntraHealth International ( www.intrahealth.org ) in collaboration with the District Service Commissions of Mbale, Moroto, Kaabong, Abirn, Nakapiripirit and Kotido are currently seeking to recruit candidates for a USAID Activity. USAID Regional Health Integration to Enhance Services in Eastern Uganda (RHITES-E) will support the Government of Uganda (GOU) and key stakeholders to increase availability and utilization of high quality health services in 23 districts in Eastern Uganda and 2 in Karamoja. This will be done by strengthening health systems and improving the quality of, access to, and demand for health services with attention to equity and underserved populations.
Data Officer (1, Mororto RRH)
Job Purpose: To Mange records and information on patients and maintain data quality, safety and confidentiality.
Key Job deliverables;
Medical records received, documented, classified and stored.




Records and record systems periodically audited.




Confidentiality and data safety ensured.




Records/information on patients availed to authorized persons.




Planning and budgeting for activities in the Medical Records Unit carried out.




Discipline among data handlers enforced.




Staff appraisal done for subordinate staff




Periodic reports submitted.
Job duties and Responsibilities;
Planning, budgeting, directing, managing, coordinating, monitoring and evaluating medical records activities in the HIV clinic.




Supervising records on patients so that are received, documented, classified and stored.




Analyzing according to performance indicators and sharing of results at facility level




Auditing periodically records and record systems




Managing and accounting for the allocated resources.




Maintaining confidentiality and safety of records.




Availing records/information on patients to authorized persons.




Design and implement QI projects




Organize facility based performance review meetings using facility data




Availing essential equipment and other supplies.




Participating in research activities.




Enforcing staff adherence to Code of Conduct and Ethics.




Imparting knowledge and skills to students and staff.




Performing any other related duties assigned by the supervisor
Job Requirements: An Honors Bachelor's Degree in Library and Information Science or An Honors Bachelor Degree in Records Management or Information Technology from a recognized University, Three (3) year working experience as a data officer in a public or a reputable organization, Demonstrated Competences in Time management; Records and Information Management; Information Communications Technology.
Job application procedure
To apply, submit a sealed envelope containing your cover letter, CV, USAID 1420 form (Contractor Employee Biographical Data Sheet) and copies of qualification certificates addressed to the respective District Service Commission where the job is based. Deadline for applications is February 23, 2018.