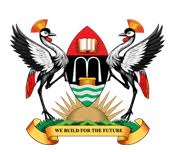 Vacancy title:
Director Legal Affairs
Jobs at:
Makerere University
Deadline of this Job:
Friday: 23rd February, 2018
Duty Station:
Kampala, Uganda
JOB DETAILS:
1. Reporting:
The Director Legal Affairs reports to the University Secretary
2. Role:
Responsible for providing legal advice to the University Council, Management and other organs of the University in matters of drafting agreements,contracts, memoranda and other legal documents.The Director Legal Affairs providesclear oral and written interpretation of laws and other statutory instruments relating to the University, ensures and facilitates the University's compliance with the set policies, regulations and guidelines governing staff and students of the University.
3. Duties and Responsibilities:
Planning for the Legal Directorate




Advising the University Council on all Legal and other matters




Supervision of the Legal Directorate




Head the Legal Team and coordinate all Court cases by or against the University
4. Required qualifications:
An Honours Bachelorof Laws Degree from a recognized Institution




Master of Laws Degree from a recognized Institution




A Diploma in Legal Practice (LDC)




valid practicing Licence




5. Other Essential Requirements:
Should be citizens of Uganda




Industrious and self-driven




A team player




Excellent communication skills




A track record of high integrity




Excellent analytical ability




Excellent interpersonal skills




Very good tactical and strategic planning skills
6. Experience:
Applicants should have a minimum of Ten (10) years Legal Practice Five(5) of which should have been at Senior Level in a recognized Institution or Firm.
7. Tenure of Appointment:
The appointment shall be for a period of five (5) years with effect from the date of assumption of duty.
8. Age Limit:
Applicants should preferably not be more than 55 years of age at the time of submission of the application.
9. Remuneration:
The position of the Director Legal Affairs is at the Makerere University M3 Salary Scale.
Job application procedure
Please submit your application, Curriculum Vitae, Certificates and Transcripts, appointment letters from previous employment (2 copies each set) giving full details of applicants' education, qualifications, work experience, present salary and naming three referees, plus their postal addresses. Applicants should make sure that at least two referees have forwarded references concerning their application.
Applications should be made to makapplication@hrd.mak.ac.ug and Two(2) hard copies delivered to the Appointments Board Office, Room 409, Top Floor, Main building, Makerere University, and addressed to:
The Secretary Appointments Board,
P. O. Box 7062,
KAMPALA.