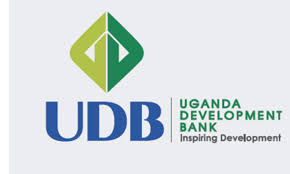 Vacancy title:
Investment Officer, Primary Agriculture
Jobs at:
Uganda Development Bank Ltd
Deadline of this Job:
23rd February 2018
Duty Station:
Kampala, Uganda
JOB DETAILS:
DEPARTMENT: Investments
SCALE: UDBL 06
REPORTS TO: Investment Manager, Agriculture
SUPERVISES: None
JOB SUMMARY/PURPOSE
The Investment Officer, Primary Agriculture will source for fundable opportunities within the agriculture sector as well as manage relationships with clients in his/her portfolio of borrowers.
ACCOUNTABILITY STATEMENT
The Investment Officer – Primary Agriculture is accountable for the management of a portfolio of assigned customer relationships.
In executing this mandate, the role holder will develop, grow and retain profitable client relationships engaged in primary agriculture whilst also ensuring the generation and conversion of business leads in line with the Bank's Credit Risk Management Policy, the Environment & Social Risk Management Framework and in line with the Bank's strategic focus.
PRINCIPLE DUTIES & RESPONSIBILITIES
Relationship Management
Together with the Investment Manager, manage all communication to customers and interactions with prospective customers within the assigned business sector




Participate in customer outreach and sensitization interventions for clients and organised groups engaged in primary agriculture




Provide business advisory services to customers and potential clients in the agricultural sector




Support the Investment Manager in tracking and enforcing adherence to project covenants Business Growth




Generate new business by prospecting and sourcing for new fundable projects engaged in primary agriculture




Review existing products for fit, and propose the necessary revisions or new products and innovations that viably address the needs of clients Risk Management




Participate in the initial investment screening and appraisal of proposals submitted to the Bank




Participate in a multi-disciplinary credit appraisal team and provide expert advice on the sector




Conduct ongoing monitoring all the agricultural loan portfolio




Conduct regular Site visits to ascertain the state of projects funded and determine the required interventions, if any
LEVEL OF AUTHORITY
Contact customers & prospective customers on behalf of UDB




Advise the Investment Manager on issues pertaining to the agriculture portfolio




Provide expert advice to the multi-disciplinary appraisal team
RELATIONSHIPS
Internally: All Staff
Externally: Customers and prospective customers
REQUIREMENTS
Qualifications
A good degree preferably in agriculture, agronomy, horticulture, crop science or related field Experience




Minimum of four (4) years in a similar role or relevant experience in a financial institution or an institution engaged in funding agricultural projects. Experience in agricultural group financing is an added advantage.




Strong analytical skills




Ability to operate effectively across organizational boundaries and work as team to meet strict timelines
PERSONAL COMPETENCES
Self-motivated, flexible, mature and articulate in speech and presentation.




Excellent analytical skills, problem identification and solving skills.




Highly innovative.




Business acumen with proven successful projects.




Good negotiation skills with the ability to interact with and influence high level decision makers.
Job application procedure
Applications should be hand delivered to:
The Director HR & Administration,
Uganda Development Bank Ltd, Plot 6 Nakasero Road,
1st Floor Wing B, Rwenzori Towers, P. 0. Box 7210, Kampala.
The closing date is 23rd February 2018 by 5:00pm.