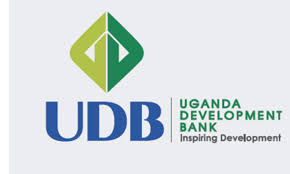 Vacancy title:
Manager Treasury
Jobs at:
Uganda Development Bank Ltd
Deadline of this Job:
23rd February 2018
Duty Station:
Kampala, Uganda
JOB DETAILS:
DEPARTMENT: Finance & Business Operations
SCALE: UDBL 04
REPORTS TO: Director Finance & Business Operations
SUPERVISES: Treasury Operations Officer
JOB SUMMARY/PURPOSE
The jobholder will ensure prudent asset and liability management with the view of ensuring that the Bank has adequate resources to finance its ongoing operations and investments.
ACCOUNTABILITY STATEMENT
The Treasurer is responsible for mobilizing funds for operations as well as planning and managing the bank's finances and associated market risks and maintaining the Bank's financial integrity in accordance with the Bank's Finance, and ALCO Policy and Procedures.
PRINCIPLE DUTIES & RESPONSIBILITIES
Planning and Execution
Raise funds in international and domestic capital and financial markets




Ensure prudent capital planning and management.




Ensure that the bank holds an investment portfolio that is adequate for it to meet its liquidity requirements whilst maximising shareholder value.




Manage UDBL's investment portfolio and ensure that UDBL's liquidity requirements are met at all times.




Review currency, liquidity and interest rate risks on UDBL's balance sheet.




Identify ways of proactively managing the currency, liquidity and interest rate risks faced by the Bank




Recommend and implement hedging solutions to mitigate market risks Relationship Management




Manage relationship with the Bank's funders




Develop relationships with prospective funders Monitoring and Reporting




Monitor and review administration of borrowings and funds receipts.




Prepare investment and capital replenishment proposals with respect to UDBL's funding requirements.




Prepare regular reports on the bank's liquidity and cash flow position and capital planning and management.




Monitor and review the bank's product pricing




Devise and propose avenues to minimize and optimize the Bank's cost of funding




Ensure effective and smooth treasury operations.




Provide timely information and reports for ALCO business of the Bank
LEVEL OF AUTHORITY
Shall be a member of Management ALCO
Advise the Management on issues relating to asset and liability management




Authorize allocation and transfer of funds, and related pricing




Initiate and/or Manage relationships with Funders, Prospective funders and UDB's Bankers
RELATIONSHIPS
Internally: All UDB Departments
Externally: Banks, Ministry of Finance, Funders
REQUIREMENTS
Qualifications:
Finance, Accounting, or other numerate degree from a recognized University




Relevant Post graduate qualification such as an MBA or Masters in Finance is an added advantage




Professional qualifications such as CPA, ACCA or CFA is an added advantage




Must have a ACI dealers certificate
Experience
5 years' experience in a large commercial or development bank, with at least 3 in treasury/funding environment;




Experience in raising funds from local and international markets




Experience in creating/running risk and portfolio management models




Experience in interbank trading
REQUIRED COMPETENCES
Knowledge of treasury and debt products, services and strategies of the back office operations;




High proposal writing skills




Sound knowledge of Market risk methodologies & tools




Familiarization with Front-office, dealing strategies/activities




Basic understanding of DVAR (Daily Value at Risk) and/or any other

market risk measurement methodology employed,




Basic understanding of the principles of prudent liquidity management and reporting




Basic understanding of procedures for the whole product cycle from deal initiation settlement.




Ability to take initiative and act decisively;




Attention to detail;




High level of integrity;




Ability to formulate business strategies;




Clean track record with evidence of delivering results,




Computer knowledge




Good communication skills
Job application procedure
Applications should be hand delivered to:
The Director HR & Administration,
Uganda Development Bank Ltd, Plot 6 Nakasero Road,
1st Floor Wing B, Rwenzori Towers, P. 0. Box 7210, Kampala.
The closing date is 23rd February 2018 by 5:00pm.