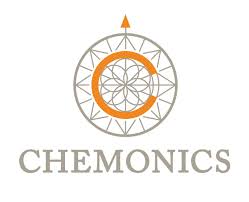 Vacancy title:
Procurement Advisor
Jobs at:
Chemonics
Deadline of this Job:
no later than 5pm on February 19, 2018
Duty Station:
Kampala, Uganda
Job details:
The Global Health Supply Chain Program — Procurement and Supply Management (GHSC-PSM) project is the primary vehicle through which USAID 1) procures and provides health commodities, 2) provides technical assistance to improve partner countries' management of the supply chain, and 3) collaborates with key international stakeholders to support global health initiatives. There are three main task orders for the project HIV/AIDS Malaria, and Population and Reproductive Health.
Purpose
The Procurement Advisor is responsible for providing high-level assistance in the procurement of commodities for the GHSC-PSM program in Uganda including HIV/AIDS and family planning related health commodities. The Procurement Adviser is required to assist in the clearance and receipt of health commodities and equipment
Principal Duties and Responsibilities
Work closely with local partners to review forecasts and prepare quarterly supply plans for HIV/AIDS, and family planning related health commodities

Review client procurement requests tor eligibility and accuracy

Coordinate closely with USAID. MOH, and the Chemonics international Global Supply Chain Office to place and process orders for commodities

Responsible for tracking incoming shipments, reviewing completeness and accuracy of shipping and Proof of Delivery (POD) documentation, and confirming arrival of the right quantity and quality of delivered consignments

Works closely with the Technical Director and Clearing and Delivery Specialist to provide updated information with respect to expected arrival dates of incoming shipments, facilitate acceptance of those commodities into the warehouse

Provide an oversight in the management of the pipeline of HIV/AIDS and Family Planning commodities

Prepare regular procurement status reports

Participate in policy review, Technical Working Group and Commodity Security Group meetings, ensuring that decisions that affect HIV/AIDS and Family Planning commodities are well documented and communicated to relevant authorities including GHSC-PSM

Maintain auditable records tor all field office managed procured items, including approved supply plans and supporting documentation

Assist in the creation of reporting templates, standard operating procedures, supervision checklists, training materials, key performance indicators, feedback reports, and project reporting as appropriate.

Other duties as assigned by the Technical Director
Qualifications
Advanced degree in health or management-related discipline

Minimum 8 years of experience in public health program management, pharmaceuticals and medical supplies and/or supply chain management systems, procurement experience preferred

Proficient in USAID procurement regulations and policies, required

Skilled in leading and managing high-performing teams

Demonstrated ability to work with cooperating partners in implementing complex programs

Excellent interpersonal, written and oral communications skills; proven diplomatic and public relations skills

Fluency in English required
Level of Effort and Location
This long-term position will be based in Kampala, Uganda with intermittent travel throughout the country.
Supervision
The Procurement Advisor will report to the Technical Director during the assignment.
Job application procedure
Please submit our application to: ghscpsmuganda@gmail.com
Please submit no later than 5pm on February 19, 2018, No telephone inquiries, please. Finalists will be contacted. Chemonics is an equal opportunity employer and does not discriminate in its selection and employment practices on the basis of race, color, religion, sex", national origin, political affiliation, sexual orientation, gentler identity, marital status, disability, genetic information, age, membership in any employee organization, or other non-merit factors.