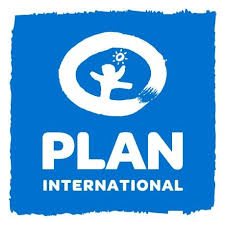 Vacancy title:
Project Coordinator
Jobs at:
Plan International
Deadline of this Job:
30th April, 2018
Duty Station:
Lira, Uganda
Job details:
Plan International is an independent child rights and humanitarian organization committed to children living a life free of poverty, violence and injustice.
We actively unite children, communities and other people who share our mission to make positive lasting changes in children's and young people's lives. We support children to gain the skills, knowledge and confidence they need to claim their rights to a fulfilling lite, today and in the future. We place a specific focus on girls and women, who are most often left behind.
We have been building powerful partnership for children for more than 75 years, and are now active in more than 70 countries.
Plan international Uganda is recruiting competent persons to fill the following vacant position:
Post: Project Coordinator - Participatory School Governance (PSGC):
Decide, End Child Marriage Project -1 Position based in Lira: 4 years
The Project Coordinator is responsible for supporting the implementation of the PSGC component of the Decide project. They will support the project team in planning, implementation, partnership management and reporting of the project. The position holder will focus on supporting the partners to implement social accountability using social accountability tools, forming and strengthening the school and out of school governance structures and promoting the Peer mediation model of implementation.
Job application procedure
Qualified candidates should submit letters of application together with Curriculum Vitae, not later than Friday 16th February 2018. This should not exceed (2MB). Only Short-listed candidates will be contacted. Please consider your application unsuccessful in case you do not hear from us by 30th April, 2018.
Qualified female candidates are encouraged to apply. For full details of the job profile and how to apply please visit this link: http://bit.ly/2DJKCcs
Note: The link is case sensitive.
Further inquiries, please address them to:
Country Human Resources & OD Manager,
Plan international Uganda,
Email: uganda.recruitment@plan-international.org
As a child centered development organization, Plan International strives to ensure that children are kept safe in all the areas we operate'. The organization further has a Child Protection Policy that every staff is required to sign. Potential candidates will be required to provide information confirming whether or not they have ever been convicted of any child abuse crimes.