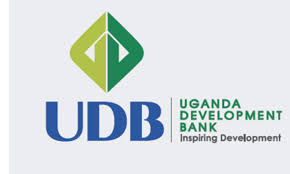 Vacancy title:
Project Officer
Jobs at:
Uganda Development Bank Ltd
Deadline of this Job:
23rd February 2018
Duty Station:
Kampala, Uganda
JOB DETAILS:
DEPARTMENT: Credit Risk
SCALE: UDBL 06
REPORTS TO: Project Supervisor
SUPERVISES: None
JOB SUMMARY/PURPOSE
The Project Officer, through regular interaction with the Bank's clients, ensures the efficient implementation of customers' projects financed by the Bank.
ACCOUNTABILITY STATEMENT
The Project Officer is responsible for ensuring that all customer projects financed by UDB within his assigned portfolio, are implemented within the agreed cost, time schedules and scope; that they meet the technical expectations, any deviations to which are proactively identified and reported; and that all project implementation covenants, conditions precedent and milestones are being followed.
PRINCIPLE DUTIES & RESPONSIBILITIES
The Project Officer is responsible for:
Establishing, during the implementation stage, whether the project/actual developments are proceeding in accordance with the project plans;




Escalating any project deviations so that proactive measures are taken to remedy these deviations




Participating in the review of operational results and financial performance of assigned projects at the post-implementation stage as compared with: the prognosis of the operational performance which was the basis of the investment and the actual operational performance of the industry in which the project operates




Identify potential problems which could lead to deviations from the project plans and propose to management solutions to these problems so that the objectives of the projects are achieved




Monitoring project implementation covenants for all projects in his/her portfolio




Conducting periodic visits to projects in his/her assigned portfolio to obtain up-to-date information on operations, management and implementation of projects, ensure ongoing compliance to various standards such as environmental, legislation, legal contracts, taxes, etc;




Preparing reports to monitor performance of clients




Preparing progress reports, assessing performance of projects and timely recommendation of appropriate action to deal with problematic projects
LEVEL OF AUTHORITY
Conduct scheduled project visits




Assess efficacy of project implementation




Recommend solutions to remedy project deviations




Prepare project progress reports
RELATIONSHIPS
Internally: All UDB Departments
Externally: UDBL Customers
REQUIREMENTS
Qualifications:
A numerate degree with accounting, finance or engineering




Possession of professional qualification like CFA, ACCA and CPA OR certification in Project Planning & Management will be an added advantage.




3 years related experience in credit analysis and loan documentation and processing in a banking institution




Previous project supervision experience highly desirable
REQUIRED COMPETENCES
Strong oral and written communication skills




Good analytical skills




Ability to maintain the confidentiality of credit and Customer information




Superior Planning and Organizing skills, and/or Project Management skills




Good interpersonal skills and team orientation
Job application procedure
Applications should be hand delivered to:
The Director HR & Administration,
Uganda Development Bank Ltd, Plot 6 Nakasero Road,
1st Floor Wing B, Rwenzori Towers, P. 0. Box 7210, Kampala.
The closing date is 23rd February 2018 by 5:00pm.