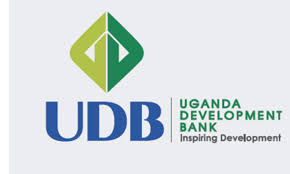 Vacancy title:
Senior Internal Auditor
Jobs at:
Uganda Development Bank Ltd
Deadline of this Job:
23rd February 2018
Duty Station:
Kampala, Uganda
JOB DETAILS:
DEPARTMENT: Internal Audit
SCALE: UDBL 05
REPORTS TO: Chief Internal Auditor
SUPERVISES: None
JOB SUMMARY/PURPOSE
The Senior Internal Auditor performs individual assurance and consulting services projects, as part of the annual internal audit plan. This responsibility includes developing internal audit scope, performing internal audit procedures, and preparing internal audit reports reflecting the results of the work performed. Work performed will include coverage of functional units and focusing on financial, IT and operational processes.
Additionally, the Senior Internal Auditor performs follow-up on the status of outstanding internal audit issues. He/she will also assist the Chief Internal Auditor with periodic reporting to Management and the Board Audit Committee, development of the annual internal audit plan, and championing internal control and corporate governance concepts throughout the Bank.
ACCOUNTABILITY STATEMENT
The Senior Internal Auditor is responsible for executing all allotted audit assurance and consulting services assignments, within the agreed standards and timelines; the role holder shall also provide input into developing the Bank's annual audit plan and periodic reporting to Management and the Board.
PRINCIPLE DUTIES & RESPONSIBILITIES
The Senior Internal Auditor is responsible for:
Providing input to the annual audit plan as well as the long term coverage plan.




Executing assurance and consulting engagements as per the annual audit plan and within agreed timeframe.




Monitoring the department's compliance with best practices and standards for the professional practice of Internal Auditing.




Preparing audit planning memoranda, risk assessments and control analysis, process documentations, audit programs and other relevant working papers for all assignments undertaken.




Executing audits in accordance with the Bank's Internal Audit methodology; engage auditees in discussion of audit findings, and prepare draft audit reports for submission to management/BAC.




Making practical and relevant recommendations designed to enhance risk management, controls and governance processes within the bank.




Develop and maintain strong relationships with key internal stakeholders




Holding portfolio meetings with key management personnel to understand broader and/or emerging issues and risks in their areas




Tracking and follow up implementation all significant matters raised to ensure they have been adequately addressed by Management. Make a status report on all outstanding issues (monthly).




Assisting the Chief Internal Auditor in preparing monthly Management and quarterly Board reports, as and when required.




Carrying out special projects at the request of the Chief Internal Auditor/Management responding to emerging business risk and matters that may expose the bank or have caused material losses or involving ethical conduct of staff of the bank.




Undertaking regular visits to funded projects to look into any matters of concern that exist.
LEVEL OF AUTHORITY
Access to information and all UDB staff to conduct audits




Recommend changes in policies and procedures to comply with internal controls
REQUIRED COMPETENCIES
Qualifications:
Strong Understanding of internal control concepts and experience in applying them to plan, perform, manage and report on the evaluation of various business processes/areas/functions.




Ability to work independently, with limited required direction and guidance, and provide appropriate direction to other internal audit project team members.




Strong verbal and written communication skills, to effectively present to peers and management.




Understanding of internal auditing standards, COSO and risk management practices.




Understanding of the technical aspects of accounting and financial reporting.




Experience in performing multiple projects and working with varying team members.




Strong analytical skills with experience in using data analysis tools such as IDEA, ACL etc.
DESIRED QUALIFICATIONS
Undergraduate degree in accounting/finance




ACCA/CPA/CIA/CISA designation




5+ years of public accounting and/or private industry experience with knowledge of accounting, finance and internal control areas




Prior industry experience is a plus




Experience in IT audits will be an added advantage
RELATIONSHIPS
Internally: All UDB Departments & staff
Externally: N/A
Job application procedure
Applications should be hand delivered to:
The Director HR & Administration,
Uganda Development Bank Ltd, Plot 6 Nakasero Road,
1st Floor Wing B, Rwenzori Towers, P. 0. Box 7210, Kampala.
The closing date is 23rd February 2018 by 5:00pm.