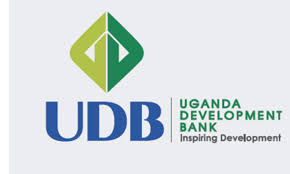 Vacancy title:
Senior Monitoring & Evaluation Officer
Jobs at:
Uganda Development Bank Ltd
Deadline of this Job:
23rd February 2018
Duty Station:
Kampala, Uganda
JOB DETAILS:
DEPARTMENT: Strategy & Corporate Affairs
SCALE: UDBL 05
REPORTS TO: Manager Impact Delivery & Research
SUPERVISES: Monitoring & Evaluation Officer
JOB SUMMARY/PURPOSE
The Senior Monitoring and Evaluation Officer will provides support for the implementation of the Bank's M&E Framework with the view to ensure effective Development Impact reporting.
ACCOUNTABILITY STATEMENT
The Senior Monitoring and Evaluation Officer is responsible for ensuring the collation, assessment, analysis and reporting of development impact accruing from the Bank's financial interventions.
PRINCIPLE DUTIES & RESPONSIBILITIES
Identifies publicly available datasets that can aid in Development Impact reporting.




Prepares and ensures that data collection tools are suitable to collect baseline information and data collected is consistent across all product lines as necessary




Supports the Investment Department to encourage and incentivize client reporting.




Provides technical support to Business development function to utilize data collection templates, processes and to adequately monitor and report on results; and accompanies Investment managers where necessary on client monitoring visits.




Develops in-house evaluation tools such as questionnaires/surveys, coordinates and leads focus groups and undertakes analysis of data derived from such tools with the view of assessing project impact.




Reviews loan applications and conducts ex-ante development impact assessment, utilizing the Development Impact Assessment Scorecard.




Conducts final client visit in conjunction with Investment Managers and prepares final report and ex-post development impact assessment.




In conjunction with the Business Development function, identifies potential subjects for case studies




Prepares case studies on successful loans resulting in positive development outcomes




Assists in the compilation of development outcome reports to fulfil stakeholder accountability requirements.




Prepares required reports to ensure that requirements of externally financed Lines of Credit/Grants are met.




Ensures client data is routinely entered in M&E database and monitors databases for completeness and accuracy




Routinely monitors the application and effectiveness of the MIS system and liaises with MIS to provide feedback as to whether the MIS tools are adequate for UDB's M&E requirements

Identifies emerging lessons learned and facilitates analysis, compilation and cascading of lessons learned, into various processes (incl. loan appraisal).
LEVEL OF AUTHORITY
Conduct relevant research




Report on development impact




Advise Management on M & E issues
RELATIONSHIPS
Internally: All UDB Departments
Externally: Customers, Service providers & researchers, Regulatory bodies & business associations, key stakeholders.
REQUIRED COMPETENCIES
Superior analytical skills and numerical affinity
Strong communication (both written & oral) and ability to present ideas logically




Good interpersonal skills




Attention to detail
EDUCATION & EXPERIENCE REQUIREMENTS
Bachelor's degree in Economics, Statistics or Quantitative Economics from a reputable education institution; Post graduate qualification in related field will be an added advantage




5 Years' experience in research, impact assessment assignments or related field, preferably in the public or NGO sector




Candidate must demonstrate a good understanding of development issues that relate to developing economies




Experience in the application of Standard Data Analysis tools is a prerequisite.
Job application procedure
Applications should be hand delivered to:
The Director HR & Administration,
Uganda Development Bank Ltd, Plot 6 Nakasero Road,
1st Floor Wing B, Rwenzori Towers, P. 0. Box 7210, Kampala.
The closing date is 23rd February 2018 by 5:00pm.