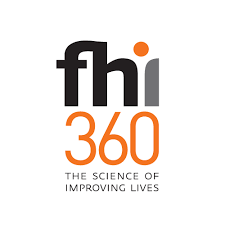 Vacancy title:
Social Behaviour Change Communication (SBCC) Technical Lead
Jobs at:
FHI 360
Deadline of this Job:
not later than 16th February 2018
Duty Station:
Kampala, Uganda
Job details:
FHI 360 is a nonprofit human development organization dedicated to improving lives in lasting ways by advancing integrated, locally driven solutions. Our staff includes experts in health, education, nutrition, environment, economic development, civil society, gender, youth, research, technology, communication and social marketing creating a unique mix of capabilities to address today's interrelated development challenges. FHI 360 serves more than 60 countries and all U.S. states and territories. As we evolve to meet the challenges of the future, we stand committed to the principles that have guided our organization for the last 4-0+ years. Our work continues to be grounded in research and science, strengthened if; partnerships and focused on building the capacity of individuals, communities and countries to succeed.
POST: Social Behaviour Change Communication (SBCC) Technical Lead
The individual shall assist FHI 360 and a consortium of Family Planning (FP) implementing partners in Uganda to lead the design, implementation and monitoring of high quality FP Social Behavior Change Communication (SBCC) interventions in selected districts of Uganda. The SBCG Technical Lead is an SBCC specialist with skills in developing SBGC strategies, implementation guides, participatory materials development, media buying and placement as well as working with multiple stakeholders to deliver quality results. The position is based in Kampala with occasional travel to intervention districts.
Specific Roles and Responsibilities
Provide leadership and technical assistance to consortium partners to design, implement high impact gender and age appropriate SBCG interventions through Interpersonal Communication (IPC), community & mass media.

Provide SBCC input in the project design and formative research including; desk review and other qualitative analyses to explore gaps and update social determinants of FP uptake.

Coordinate with consortium partners, Government of Uganda and other stakeholders to review and update National SBCC FP Strategy

Conduct participatory meetings with stakeholders (government, consortium partners, IPs, and others) to review existing SBCC strategy and determine focus for project strategy

Provide technical assistance to the Government of Uganda and partners to launch, rollout and monitor the strategy through IPC, community and mass media.

Lead the development of prototype concepts based on SBCC strategy and regional uniqueness to be used in program implementation.

Conduct targeted media buying and placement of SBCG content based on data and the SBCC strategy to address key barriers identified through research.

Work with consortium partners to map and/ or update age and gender specific peer leaders who will work as agents for Small Group Engagements (SGEs) in diilerent regions.

Work with the research partner to provide SBCC in put in the project research, monitoring and evaluation.

Represent the project in relevant technical meetings and events and make presentations when required




Prepare and submit reports including; status reports, quarterly and annual reports as well as status reports.
Qualification
Master's degree in communication or related field with 7-10 years' experience in designing and implementing SBCC programs. Experience in SBCC and demand generation (interpersonal communication, entertainment education, social media and radio); strategy, campaign and brand development; digital and social media; use of entertainment education and innovative ways of engaging youth. Knowledge of family planning.
Job application procedure
Candidates should submit n cover letter, CVI resume including salary requirement to: The Human Resource Office, FHI 360, Plot 15 Kitante Close, P.O Box 5763 Kampala, UGANDA or by email to: uganda-info@fhi360.org not later than 16th February 2018. Please indicate the title of the position in the email subject line and on the envelope if you submit a hardcopy.