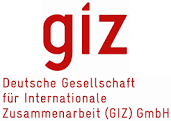 vacancy title:
Technical Advisor
Jobs at:
GIZ
Deadline of this Job:
22nd February 2018
Duty Station:
Kampala, Uganda
Job details:
Post: Technical Advisor
Reports to: Supervisor in Uganda: Portfolio Manager
Technical Superior: Program Director-skilled Crafts and Trade Network for Africa in Germany
Background
The global project "Skilled Crafts and Trades Network for Africa" aims to build an international network to skilled crafts and trades organizations and private companies in Germany and selected sub-Saharan African countries. Within the network, German skilled crafts people are involved in business partnerships or short- or long-term assignments in TVETorganizations or private companies in the selected partner countries in Africa. Cooperation between stakeholders of the project is established in the area of WET (Technical and Vocational Education and Training) along the lines of the German dual system. The project promotes the transmission of German TVET knowledge and experience. Partner organizations and private companies in Africa benefit from practice- and labor market-oriented cooperation approaches enhancing TVET in the skilled crafts and trades sector. It creates opportunities for the Ugandan skilled crafts and trades sector to link up with their counterparts in Germany. Germany's skilled crafts and trades sector can benefit from broadening its activities in development cooperation and from developing new business areas. The project runs from June 2016 until December 2020. Uganda is as one of the partner countries in Africa.
We are looking for an independent, motivated and reliable national TVET advisor with expense in the skilled crafts and trades as well as the SME promotion sector to coordinate our activities in Uganda.
Responsibilities
The TVET advisor will be the focal point of the global project in Uganda and responsible for coordinating, implementing and monitoring all activities related to stakeholders of the project in Uganda. He/she will be part of the GIZ team in Uganda and will be located in the GIZ country office in Kampala. His/her superior in Uganda will be the Portfolio Manager of the GIZ Office in Kampala, his/her technical superior will be the Program Director located in Germany. The project will closely cooperate with other already ongoing GIZ projects in Uganda that focus on TVET or have TVET components, such as E4D/SOGA (Employment and Skills for Eastern Africa), ENWASS (Enhanced Water Security and Sanitation) or PREEEP (Promotion of Renewable Energy and Energy Efficiency). The development of a network incorporating stakeholders of the skilled crafts and trades in Germany and Uganda is to be established and represents a major responsibility to the advisor. Also, matching - the creation of business partnerships or the finding of assignments for German craftspeople in TVET organisations or private companies in Uganda is another major responsibility of the advisor.
Tasks for the project
Strategic conceptual work:
Establish partnerships with TVET organizations and private companies in the skilled crafts and trades sector with the purpose of facilitating exchange with the sector in Germany.

implement innovative cooperation models for long-term exchange between German and Ugandan skilled craftspeople and/ or T\/ET organizations (e.g. peer-to-peer, coaching, business partnerships).

Support matching by finding suitable partners to place German skilled craftspeople in Uganda.

Provide technical advice to partner companies on how to use the expertise of Germany's skilled crafts and trades sector (e.g. business opportunities, entrepreneurship).
Logistical work
Provide technical and logistical support for German partners during their missions in Uganda.

Organize and accompany delegation trips with partners from Germany as well as delegation trips to Germany for partners in Uganda.
Communication:
Ensure timely and smooth communication between project partners.

Internal and external representation of the project.
Administration and Reporting:
Take over administrative tasks of the project and support M&E of project activities.
Required Entry Qualifications and Competencies
Formal Education
University degree (minimum MSc-or MA) in an area related to the program objectives e.g. in economics, education, management, development studies or a comparable field of studies.
Professional Experience
At least ten (10) years working experience in project management with a specific focus on skills and private sector development or cooperation.

At least three (3) years working experience in the TVET sector and the skilled crafts and trades sector.

Experience with working on partnerships with German stakeholders of the private sector and! or skilled crafts and trades organizations (chambers of crafts and trades, professional associations) is an advantage

Solid/Excellent knowledge of the TVET sector and the skilled crafts and trades sector in Uganda.

Good knowledge of SME promotion sector/ SME development policy in Uganda.
Other Qualifications
Excellent oral and written skills in English, as well as proven communication and presentation skills.

Excellent networking abilities and talent for organizing and following-up with a good sense for _intercultural challenges and innovative cooperation approaches.

Knowledge of German language skills are of advantage.

Excellent working knowledge of Microsoft Word, Outlook, Excel, and Power point.

Work experience with the private sector and/or donor or aid agency is required.

Able to work independently, responsible and target oriented.


Reports to:

Superior in Uganda: Portfolio Manager GIZ Office Kampala

Technical Superior: Program Director –Skilled Crafts and Trades Network for Africa in Germany
Job application procedure
All interested and qualified persons are strongly encouraged to apply by submitting their application and CV to the Human Resource Department through recruitment-uganda@giz.de not later than 22nd February 2018. Please note: Only those applications with the subject heading "Technical Adviser - TVET" will be accepted. Application and CV should be in one document