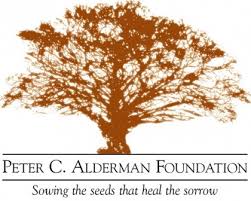 Vacancy title:
3 Psychosocial Counselors
Jobs at:
Peter C. Alderman Foundation ( PCAF )
Deadline of this Job:
15th March 2018
Duty Station:
Parolinya, Omugo and Imvepi in West Nile Uganda
JOB DETAILS:
The Peter C. Alderman Foundation ( PCAF ) is an international NGO operating in Uganda since 2006, offering services in mental health care for post- conflict populations specifically to refugees and host populations. Through its clinic and community-based programming, PCAF brings novel approaches to treatment of tens of thousands of patients each year. Working closely with government and other partners in mental health PCAF is positioning itself to increase its impact through building community-based mental health treatment and other models of care.
PCAF is dedicated to strengthening mental health, recovery and resilience for communities devastated by violence and armed conflict. Our teams implement transformative solutions providing every individual the opportunity to rebuild, recover and thrive. In order to boost our capacity, we are seeking for qualified persons to work for PCAF to apply for the vacancy below;
Post: 3 Psychosocial Counselors (3 positions one per site -Based in Parolinya, Omugo and lmvepi in West Nile Uganda)
The Psychosocial Counselor will be responsible for catering for the psychological wellbeing of patients and their family at the hospital and community sites. He (She) is to diagnose and treat psychological, behavioral and emotional disorders among patients and/or relatives. He (She) will offer individual and group counseling and the different psychotherapies provided by the PCAF as well as conduct psycho- education talks.
Minimum qualification: Bachelor's Degree in Counseling and guidance, Bachelors in Community Psychology or related field and at least 2 years of experience. Certificate or knowledge in 'l or 2 therapies is an added advantage. Proficiency in the local language and Juba Arabic is an added advantage.
Job application procedure
Candidates interested in the positions should send in their applications to the Country Director Dr. Dorothy Kizza dkizza@pcaf.org and lnakanjako@pcaf.org or call 0774997364/0774059900 for further information. Applications can also be hand delivered to Plot 855, Mawanda Road at the Peter C. Alderman Foundation Kampala office. All applications should be in by the 15th March 2018.