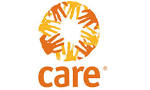 Vacancy title:
Agri Business Coordinator
Jobs at:
CARE International
Deadline of this Job:
13th March 2018
Duty Station:
Arua or Gulu
JOB DETAILS:
About CARE International
CARE International has been active in Uganda since 1969 and working in the country continuously since 1979, implementing a diverse portfolio of programs and projects ranging from emergency services to economic development and civil society building. Our current programming targets Women, Girls and youth as well as vulnerable groups such as the extreme poor, internally displaced people, children to provide assistance and opportunities for empowerment and sustainable development through addressing the underlying causes of poverty grounded on careful and thorough analysis of power relations between different groups in society and the local context in which they live and work. Our programming is guided by our core values of transformation, Integrity, Diversity, Equality and excellence.
CARE International in Uganda seeks to recruit highly motivated and qualified development professionals with genuine commitment to roll out and implement the Women and Youth empowerment program (WAY) in partnership with UNFPA to fill up the following position of:
Position: Agri Business Coordinator
JOB SUMMARY
The Agri Business Coordinator will be a dynamic team player with strong technical skills in Climate SMART agriculture, market infrastructure and access, supply side and demand side constraints subsistence farmers lace, the gender intersection with agriculture, food insecurity and land ownership and farmer field business schools. He/ She will be responsible for leading the strategic development, and mainstreaming of gender in the agricultural component of the WAY program. This entails conducting gender analysis of the farmer groups and village savings and loan associations (VSLAs) in the eight districts of West Nile and Northern Uganda namely; Moyo, Adjumani, Arua, Agago, Amuru, Aleptong, Pader, Kitgum and Lamwo. He/ She will be familiar with the development and humanitarian nexus and a passion for economic empowerment of women, promoting gender equality and diversity, engaging men and boys and curbing gender based violence. He/she will have strong mobilization, networking and relationship building skills and familiar with working in various partnership frameworks at local Government and national levels.
Job application procedure
Please visit our website http://www.careuganda.org/career for more details on these Jobs and how to apply Applications deadline is 13th March 2018, For any questions please call our Office on 0312258100/150
Please Note: CARE International Uganda does not ask any applicant payment for any recruitment process.