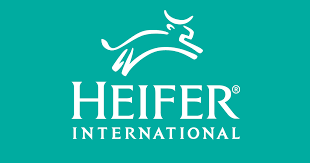 Vacancy title:
Agriculture Value Chain Manager
Jobs at:
Heifer International
Deadline of this Job:
Friday, 9th March 2018
Duty Station:
Wakiso, Uganda
JOB DETAILS:
Heifer International is a global nonprofit working to end hunger, poverty and care tor the Earth by using sustainable practices and engaging smallholder farmers in agricultural development.
Heifer was founded on the simple belief that ending hunger begins with giving people the means to feed themselves, generate income and achieve sustainable livelihoods. Since Heifer's founding in 1944, 20.7 million families — more than 70 million people- in more than 125 countries have benefited from community-based training, appropriate technology and agricultural resources, enabling them to lift themselves out of poverty and hunger on to a path of self-reliance and economic prosperity.
Our transformational model runs much deeper than providing livestock and agricultural inputs. We work with public and private partners around the world to put the entrepreneurial power of self-reliance in the hands of small-scale farmers by connecting them to markets and their local and national economies.
Heifer international is currently seeking for an Agriculture Value Chain Manager for an exciting East Africa Youth Inclusion Project (EAYIP). This project focuses on increasing incomes through enterprise development and youth employment in the Eastern and Central regions of Uganda.
Job Title: Agriculture Value Chain Manager-East Africa Youth inclusion Program (Uganda)
Reports to: Country Project Manager - EAYIP
Location; Wakiso, Uganda
ESSENTIAL CHARACTER THAITS:
Energetic, positive, collaborative, flexible, values- oriented and enthusiastic.
Responsibilities:
Accountable for the successful implementation of the value chains approach in the EAYIP project.

Create and strengthen linkages between EAYIP's beneficiaries and the private sector.

Support the development and empowerment of youth participating in hub based value chains through employment or as direct participants. Working in collaboration with the Social Capital and Cluster Manager, support the replication of existing and development of new hubs for supporting youth.

Accountable for the planning, documentation and analysis of information and activities that ensure the timely achievement of EAYIP's outputs and outcomes

Develop the capacity of local co-operatives, NGOs and partners to identity and strengthen selected EAYIP value chains to be more youth-inclusive.
Minimum Requirements:
Bachelor's Degree in the fields of Agriculture Economics, Agribusiness, Business Administration, Plural Development, Enterprise Development or other related fields plus five (5) years of successful experience in development work in private sector in Uganda.
Preferred Requirements:
Master's Degree or equivalent in the fields of Agriculture Economics, Agribusiness, Business Administration, Rural Development, Enterprise Development or other related field, plus five (5) years in a mix of economic growth/trade, value chain competitiveness, investment promotion, or agriculture development. Significant experience in building public/private partnerships in the Agricultural sector.
Job application procedure
For a detailed job description and to apply, go to:
https://www.heifer.org/about-heifer/careers/view-all-jobs-html