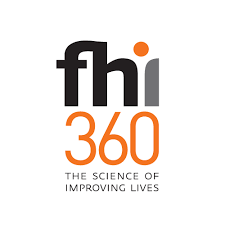 Vacancy title:
Collaborative, Learning, and Adaptation (CLA) Advisor
Jobs at:
FHI 360
Deadline of this Job:
not later than 12th March 2018
Duty Station:
Uganda
JOB DETAILS:
FHI 360 is a nonprofit human development organization dedicated to improving lives in lasting ways by advancing integrated, locally driven solutions. Our Staff includes experts in health, education, nutrition, environment, economic development, civil society, gender, youth, research, technology, communication and social marketing - creating a unique mix of capabilities to address today's interrelated development challenges. FHI 360 serves more than 60 countries and all U.S. states and territories.
We are seeking to recruit the following positions for an anticipated a five-year, USAID Health Systems Strengthening Activity (HSS). The UHSS activity will focus on systems strengthening interventions at the national level focusing on key government and non-government institutions and actors, and at the subnational level focusing on regional, district and local government structures, all of which impact quality of health service delivery at the health facility and community level. The activity will predominantly work with targeted health sector institutions in the Ministry of Health such as planning department, community health department, human resource department, regional referral hospitals including their governance structures, district health teams and health facility management and staff, as well as the private health sector governance and other key organizations in the health system.
Collaboration, Learning, and Adaption (CLA) Advisor
The CLA Advisor collaborates with the core team of technical advisors who manage implementation in their assigned areas and assure program quality in collaboration with project implementation and technical partners. The CLA Advisor measures program results and utilizes the knowledge to develop a comprehensive learning agenda and dynamic results chain to further inform program adaptation and sequencing and cost effectives of the USAID's and GoU's investments.
Primary Responsibilities:
Lead the development of the programs results measurement initiatives and learning/evaluation plan, including a detailed but realistic learning agenda, a core package of learning products, and processes and clear integration with the M&E work plan.




Manage programs results measurement systems, including the programs results chains, and coordinate with partners to inform program learning and support FHl360's adaptive management approach




Lead staff and partners in regular reviews of program activities to reflect on programmatic learning based on implementation experience and monitoring data, to review and revise results chains and theories of change, and suggest programmatic changes




Coordinate with key stakeholders at USAID and programs to channel lessons learned into USAID's results management and communications strategy and to inform USAID's strategic planning and program design.
Required Qualifications & Experience:
Master's degree in a relevant discipline.




Minimum of 7 years of experience in progressively more senior roles in monitoring and evaluation, adaptive management, learning and knowledge management. Experience working on a USAID-funded program or other large, bi-lateral donor agency projects.




Experience using collaboration, learning, and adaptation techniques is required; experience with CLA to scale up and build sustainability is a strong advantage. Demonstrated ability to build and maintain partnerships and productive working relationships with a wide variety of stakeholders.
Job application procedure
Candidates should submit a cover letter, CV/resume including salary requirements to: The Human Resource Office, FHI 360, Plot 15 Kitante Close, P.0. Box 5768, Kampala, UGANDA or by email to: fhi360_uganda-info@fhi360.org not later than 12th March 2018. Please indicate the title oi the position in the email subject line and on the envelope ii you submit a hard copy.