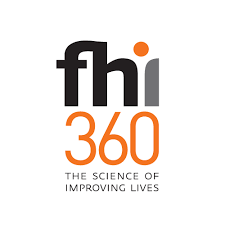 Vacancy title:
Community Health Systems Advisor
Jobs at:
FHI 360
Deadline of this Job:
not later than 12th March 2018
Duty Station:
Uganda
JOB DETAILS:
FHI 360 is a nonprofit human development organization dedicated to improving lives in lasting ways by advancing integrated, locally driven solutions. Our Staff includes experts in health, education, nutrition, environment, economic development, civil society, gender, youth, research, technology, communication and social marketing - creating a unique mix of capabilities to address today's interrelated development challenges. FHI 360 serves more than 60 countries and all U.S. states and territories.
We are seeking to recruit the following positions for an anticipated a five-year, USAID Health Systems Strengthening Activity (HSS). The UHSS activity will focus on systems strengthening interventions at the national level focusing on key government and non-government institutions and actors, and at the subnational level focusing on regional, district and local government structures, all of which impact quality of health service delivery at the health facility and community level. The activity will predominantly work with targeted health sector institutions in the Ministry of Health such as planning department, community health department, human resource department, regional referral hospitals including their governance structures, district health teams and health facility management and staff, as well as the private health sector governance and other key organizations in the health system.
Community Health Systems Advisor
The incumbent will work to provide technical leadership in the planning, implementing and monitoring of health systems in assigned projects. S/he will contribute to FHI 360's provision ot technical assistance to FHI 360 Uganda partners and implementing agencies at all levels to develop/review, implement and monitor health systems and laboratory strategies and activities.
Duties and responsibilities:
Provide technical and programmatic leadership in program design and implementation.




Strengthen health training systems and processes that support primary clinic health care and community health service delivery including management of health facilities, equipment, human resources, management of health commodities, patient records etc.




Improve delivery of quality primary health care according to evidence-based standards through training programs which address technical areas. Provide technical assistance to improve human resource capacity, internal control procedures, technical management and workflow.




Participate in district-level planning and reviews, providing technical guidance on strengthening service delivery by building capacity at community levels.
Required Qualifications & Experience
Master's degree in Public Health, Health Economics, Public Policy or a related field.




Minimum 10 years of relevant experience in health systems strengthening, at least 5 years in a developing country. Must have 5 years of first-hand experience in strengthening health services, health provider training and capacity building, performance improvement, or supervision.




Experience working with health financing, service delivery and/or supply chain management.




Experience providing health systems strengthening technical assistance to Government agencies, NGOs or other organizations. Experience working on a USAID




funded health project and knowledge of PEPFAR programming, process and frameworks is strongly preferred.
Job application procedure
Candidates should submit a cover letter, CV/resume including salary requirements to: The Human Resource Office, FHI 360, Plot 15 Kitante Close, P.0. Box 5768, Kampala, UGANDA or by email to: fhi360_uganda-info@fhi360.org not later than 12th March 2018. Please indicate the title oi the position in the email subject line and on the envelope ii you submit a hard copy.