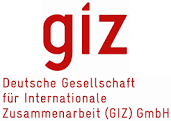 vacancy title:
Coordinator Kampala Hub, CUSP, Governance and Civil Society Programme
Jobs at:
GIZ
Deadline of this Job:
not later than 25th March 2018
Duty Station:
Kampala, Uganda
Job details:
Title: Coordinator Kampala Hub, CUSP, Governance and Civil Society Programme
Reports to Head of Component GUSP Kampala
Job Location Kampala
Context
The German Ministry, for Economic Cooperation and Development has commissioned the Gesellschaft for Internationale Zusammenarbeit (GIZ) with the Programme "Strengthening Governance and Civil Society in Uganda", co-funded by the European Union. The main objective of the programme is that selected state and civil society actors in Uganda are in better position to work towards the compliance with human rights and governance principles (transparency, accountability, efficient and effective management and political participation) in their respective areas of responsibility. Structurally, the programme focuses on 3 main components: 1) Strengthening External Audit 2) Strengthening Human Rights and 3) Strengthening Civil Society.
ln the area of civil society support GIZ, co-funded by the EU, focuses on: (1) creating an enabling environment, (2) foster political participation and (3) capacity building for civil society organizations (CSO). CUSP will follow a specific approach utilizing the experience already made at the level of certain GIZ sector support and development programmes as well of the EU National indicative Programme (NIP).
The programme components (2) foster political participation and (3) capacity building for CSOs in Kampala will be primarily be implemented through the hubs in Kampala, Gulu and Mbale and cooperate closely with the other programme component (1) creating an enabling environment.
GIZ is now recruiting a coordinator for the hub in Kampala.
Areas of Responsibility
The coordinator will be responsible for the HUB in Kampala covering the central region on district level:
Overall day to day and strategic management of the Kampala Huh in close coordination with the line manager.

Managing national and international Staff members.

Planning, Implementation, Monitoring and Reporting of activities in Central Region in line with the mandate of the ,programme.

Representation of the Kampala Hub in close cooperation with all relevant actors active in the field and the region.
Tasks
Specific tasks include, but are not limited to:
Strategic conceptual work;
Design a strategic alignment of the Hub Kampala together with the line management.

Mapping of existing CSOs and CSO platforms on different perspectives and sectors.

Prepare operational plan for the hub Kampala in line with the whole programme

Establish partnerships with CSO organizations and CSO platforms.

Provide technical support to District Authorities and line ministries in the development of innovative cooperation models with civil society, e.g. through development of TORs, agenda preparations.

Coordinate the hub activities with other hub coordinators in Mbale and Gulu and with thematic coordinators in the governance, water, energy and agriculture sectors.

Provide technical support and development of social accountability mechanisms, e.g. public service delivery monitoring and budget tracking tools.

Implement innovative advisory services strengthening CSO engagement in different sectors (governance, water, energy and agriculture sectors).

Advise on the development of internal policies, guidelines and manuals in CSOs/networks to strengthen their internal governance, work processes and networking
Communication:
Ensure timely and smooth communication between programme partners and within the programme.

Coordinate the hub activities with EU programmes in these sectors.

Internal and external representation of the programme.
Administration and Finance
Manage programme activities, out puts and outcomes.

Ensure that the results based monitoring of the programme is implemented in the hub.

Oversee administration according to GIZ internal Orientations & Regulations

Ensure the reporting according to EU standards and agreement within the programme.


Required qualifications, competences and experience
Qualifications:
University Degree (minimum MSc or MA) in a relevant field, preferably in Law, Political Science, Social Science, Development Studies.
Professional experience:
Minimum 8 years professional experience in project management

Leadership experience

Knowledge in results based management.

Experience in qualitative and quantitative research, data collection and data analysis.

Working experience in civil society organizations or governmental institutions.

Very good knowledge of English. knowledge of German is an added value.

Excellent people skills and ability to negotiate between different stakeholder groups.

Excellent working knowledge of Microsoft Word, Outlook, Excel and PowerPoint.

Self-drive, creativity and problem-solving capacity are required.

Able to work independent, responsible, team-minded and target oriented.
Job application procedure
All interested and qualified persons are strongly encouraged to apply by submitting their application and CV to the Human Resource Department through recruitment-uganda@giz.de not later than 25th March 2018. Please note: Only those applications with the sobiecl heading "Coordinator Kampala Hub", will he accepted. Application and CV should be in one document. No additional attachments such as certificates are allowed.