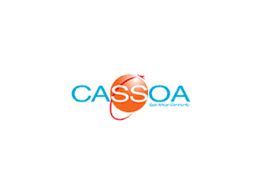 Vacancy title:
Executive Director
Jobs at:
Civil Aviation Safety and Security Oversight Agency ( CASSOA )
Deadline of this Job:
12th April 2018
Duty Station:
Kampala, Uganda
Job details:
The Civil Aviation Safety and Security Oversight Agency ( CASSOA ) is a self-accounting institution of the East African Community. The Agency is looking for highly motivated, result-driven and qualified professional from citizens of the Republic of Burundi, Republic of Kenya, Republic of Rwanda and Republic of South Sudan to fill the following position:
JOB TITLE: Executive Director
GRADE: Executive Grade (D1)
REPORTS TO: The CASSOA Board of Directors
DUTY STATION: CASSOA Headquarters Entebbe, Uganda
Job application procedure
Interested candidates who meet the requirements are advised to send their application letters, duly filled and signed EAC-CASSOA Personal History Form, photocopies of academic certificates and a copy of national identity card, birth certificate or passport showing the date of birth not later than 12th April 2018, quoting the job advert reference number of the position applied for. The applications should be sent via email (all soft copies should be in MS Word or Adobe Acrobat) or in hard copies and addressed to:
Executive Director
EAC CASSOA
P. O. Box 873, ENTEBBE- UGANDA,
Email: recruitment@cassoa.org
Note: Interested candidates are advised to read the detailed requirements of the above position on www.cassoa.org under opportunities and vacancies.