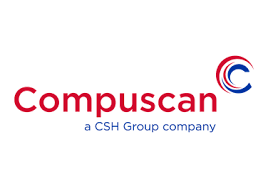 Vacancy title:
Head of Operations
Jobs at:
Compuscan CRB Ltd
Deadline of this Job:
Friday, 9th March 2018
Duty Station:
Kampala, Uganda
JOB DETAILS:
JOB TITLE: HEAD OF OPERATIONS
REPORTS TO: MANAGING DIRECTOR
Compuscan CRB Ltd is seeking a skilled and qualified person to fill the position of a Head of Operations.
Purpose of the Role:
Provide oversight of all die operational aspects of the institution in regard to card creation and delivery

Provide Leadership, strategic and operational directions to the Information integrity Department.

Drive operational effectiveness and efficiency of processes within the organisation.

Manage the performance of employees in the Helpdesk, Card creation, information integrity and Tele-support sections of the business processes against financial and non financial operational targets.

Responsible for formulating personnel activities and commitment. Is involved in operational and strategic management of the divisions under supervision.

Responsible for control and direction of the activities in Helpdesk, Tele-support Consultants, information integrity and Card creation. This may include analysis, monitoring and managing variations from expected service level performance and departmental risk management.

Responsible for meeting budgets, cost savings and setting of targets. Duties and Responsibilities:




Please see detailed attached schedule.
Minimum Qualifications,
Experience, Knowledge and Skills:
A Bachelor's Degree in the Business Administration/Social ' Sciences/Finance or any other equivalent and relevant qualification from a recognized University.

5 years working experience in a senior management position in industry related areas like banking /credit

A Master's Degree qualification will be an added advantage

Self-motivated, and self-starter individual who has ability to work in flexible, unstructured, entrepreneurial and team- based environment;

Ability to interact effectively at all levels within and without the organization

Good communication skills / Conflict Management

Personal Leadership / Ability to self

motivate /Personal impact

Prioritizing and multi-tasking Ability

Passion for customer service and maintaining excellent business relationships

Strong interpersonal skills with the ability to influence different stakeholders;
Job application procedure
Only applicants with the listed abilities need to apply. Your application must only have the following items attached to it:
Short concise Curriculum Vitae (No more than 3 pages)

Short concise education and qualifications history (No more than 1 page)

Maximum total pages should be 4 pages. Applications must be emailed to: careers@compuscan.co.ug and the subject line must be HOPS002 only. Applications close on Friday, 9th March 2018. Only candidates with successful applications will be contacted.