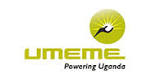 Vacancy title:
Human Resource Business Partner
Jobs at:
Umeme
Deadline of this Job:
Friday, 23rd March 2018 at 17:00 hrs
Duty Station:
Kampala, Uganda
JOB DETAILS:
Career Opportunities
Umeme is the Leading Electricity distribution company in Uganda supplying electricity to over 1.1 Million customers spread across our 45 Service Centres and with a workforce of over 1,500 staff. We are committed to providing exciting career opportunities that bring the best out of people.
Are you an ambitious individual with high integrity, dedication and drive looking to develop your career prospects? Then we welcome you to a future of possibilities within UMEME!
Job Title: Human Resource Business Partner
Reports to: Head of Human Resources
Department: Human Resources
As a strategic partner to the business units, the HR Business Partner (HRBP) will align HR business objectives with the departments, employees and management in the designated business units. The HRBP will serve as first point of contact/ support to the Heads of department on HR related issues, especially talent, resourcing, Organizationa development and performance management. Will closely work with the HR Centre's of Excellence to provide tailored business solutions to the respective client departments.
Key Responsibilities:
Acts as a single point ofcontact for all Human Resource related issues for the employees and managers in the business departments.




Conduct periodical process meetings with respective departments to align HR departmental strategies with employees and management.




Consult with departmental line managers and provide robust HR interventions and guidance to facilitate business execution.




Analyze trends and metrics in partnership with HR back—office to develop solutions, programs and policies to drive business unit performance and efficacy.




Provide HR Policy guidance and interpretation to the departments: manage and resolve complex employee relations issues.




Acts as the performance improvement driver and provoke positive changes in the people management within departments to drive company performance.




Provide day to day performance management guidance to line management within departments to drive business unit performance.




Responsible for talent and career development planning and implementation in tne departments.




Work closely with departmental leaderships and employees to improve work relationships, build morale, increase productivity and retention.




Provides remuneration and benefits guidance to the Hiring managers during the resourcing process.




Provides guidance and input on business unit restructures, workforce planning, succession planning.




Identify training needs for business units and individual executive coaching needs.




Participate in evaluation and monitoring the success of training programs. Follow-up to ensure training objectives are met.
Experience
A Honors Degree in Human Resource, Organizational psychology ora related Business program.




A post graduate qualification in Human Resource, Organizational psychology, Business or management.




An HR professional with at least three (3) Years working Experience in Human Resource Management in generalist role at supervisory level in similar industry or its equivalent.




Possession of strong stakeholder management skills.




Possession of Coaching and Mentorship skills.




Strong negotiation skills.
Job application procedure
If you believe you are the one we are looking for, please fill in our job application form through the following link: www.umeme.co.ug/careers by Friday, 23rd March 2018 at 17:00 hrs.