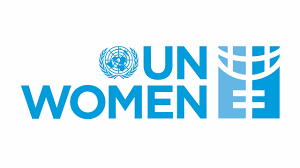 Vacancy title:
Humanitarian Project Officer
Jobs at:
UN Women
Deadline of this Job:
12 April, 2018
Duty Station:
Adjumani, Uganda
JOB DETAILS:
77542 – Gender & Humanitarian Project Officer
UN Women, grounded in the vision of equality enshrined in the Charter of the United Nations, works for the elimination of discrimination against women and girls; the empowerment of women; and the achievement of equality between women and men as partners and beneficiaries of development, human rights, humanitarian action and peace and security.
A gender perspective in humanitarian action is vital to understanding the different needs of women, girls, boys and men in order to generate positive and sustainable outcomes. In times of crisis, gender roles and dynamics change, Women often resort to negative coping mechanisms and GBV becomes more prevalent. It is essential to capture these issues in Uganda's humanitarian response, both at the individual programming level in project design and in programme analysis and development.
Under the direct supervision of the Programme Specialist and Head of Sub Office, the Gender and Humanitarian Officer analyzes political, social and economic trends and supports formulation, management, operation, humanitarian partner support and evaluation of programme activities within his/her portfolio and provides advisory services to partners in local government, UN and CSOs in West Nile and Northern Uganda.
It is against this background that UN Women Uganda Country office seeks to hire a qualified and committed person for a position of Gender & Humanitarian Project Officer- Adjumani, to support Programme implementation.
Grade: SB-4
Duty Station: Adjumani, UGANDA
Application Deadline: 12 April, 2018
Language Required: English
Type of contract: Service Contract
Initial duration: 1 Year
Job application procedure
Interested applicants can visit our careers page below and submit applications based on the detail instructions provided online: https://jobs.undp.org/cj_view_job.cfm?cur__job_id=77542
Please note that only shortlisted candidates will be contacted. UN Women is an equal opportunity employer. Qualified women and men are highly encouraged to apply.