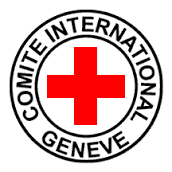 Vacancy title:
ICT Technician
Jobs at:
International Committee of the Red Cross (ICRC)
Deadline of this Job:
Friday 23rd March 2018
Duty Station:
Kampala, Uganda
JOB DETAILS:
The international Committee of the Red Cross (ICRC) is a neutral and independent international humanitarian organisation, which assists and protects victims oi armed conflicts and other situations of violence. The ICRC Delegation has an immediate opening tor the following position:
Title: ICT Technician
Positions: 1
Duty Station: Kampala
Working hours: 48 hours a week
Reports to: Finance & Admin. Manager
Purpose of the post:
ICT Technician manages and organizes all ICT systems and services.
MAIN RESPONSIBILITIES AND TASKS
a) Planning, ordering, attributing and deploying of IT equipment (Radio communication & Information Technology)
Plan, order, attribute and deploy all IT equipment, especially Computers, Networks, printers, PABX, radio, satellite and other electronic equipment for Kampala and the attached offices




Responsible for the smooth running oi the department on all computers and radio issues




Make all necessary proposals and decisions in consultation with the Supervisor




Source of reference on ail IT and Telecom matters




Maintain close contact with the authorities (UCC) tor licensing, extension of licenses and allocation of technology for radio and satellite equipment.




Organize license applications, extensions, special permissions, etc needed tor the use of telecom equipment and services.




Ensure that all regencies programmed/used are in accordance with the official licenses.




Ensure that attribution optimizes on usage, constantly assesses the operational needs for computer equipment and set-up accordingly.




identity genuine suppliers/repairers or providers oi equipment on the local market in collaboration with Logistics




Follow up orders up to delivery and within reasonable time




Participate in compiling data tor the annual budget process following budget instructions.




Ensure that the radio and satellite equipment holds valid licenses at all times and negotiates with authorities extensions whenever necessary.




Manage the attribution of appropriate communication means to all staff and visitors of the Delegation




Manage orders and local purchases o1 IT equipment, always considering the most favorable conditions .




Perform Account manager tasks for example, managing access to windows folders; new units (order or delete); individual quotas on windows; backup of the sewer; and updates of the sever.
b) installation and Maintenance of all equipment
Plan, be involved and supervise the installation and upgrades of standard ICRC software and equipment and optional commercial applications, according to the ICRC guidelines.




Assist and advise the Delegation on all telephony related matters, e.g. choice oi provider, systems, etc,




Carry out radio installations in office locations, warehouses, repeater sites, vehicles, etc.)




Installation and maintenance oi telephone networks, tax, scan, satellite terminals, inverters, etc.




Approve and be involved in all purchases oi IT equipment




Maintain the Local network according to the FINEDoc database




Ensure proper service and maintenance of all equipment




Maintain contact with equipment and service providers/suppliers in the country
c) Inventory management
Verify and ensure that the IS Inventory is updated at all times




Ensure attribution changes are updated and users held responsible




Maintain and re-order stock oi Radio spare parts, Computer and Photocopier consumables. like toners, CD's, flash disks, etc




Carry out a physical count, periodically and updates inventory




Ensure a proper tiling cysteine for mu departments
d) Supervision and management of staff
Plan the department activities and organize/monitor in order to moot deadlines




Provide training and support to users (ICT Help Desk).




Back up the Radio Operators where necessary.
e) Reporting
Submit IT statistics to the relevant department on request




Report regularly to supervisor / Administrator on works in progress, obstacles and pending matters




Report on a regular basis to the Regional IS Coordinator on all ongoing activities (e.g. installations, technical problems, solutions, projects etc)




Ensure the ICT related information inside the department, to/from his superiors, to/from other departments, offices and delegations




Ensure the proper documentation of systems and tiling of ICT related information
Minimum required knowledge end experience:
University degree in Computer science or information Technology related field from it recognised institution




Minimum 4 — 5 years working experience in a similar position




Good theoretical and practical background and knowledge of IT systems




Good knowledge in Telecommunications (HF/VHF, VSATs PABX etc)




Good command of the English language
Profile
Excellent communication skills




Capacity to work independently a Capacity to train and supervise people




Good analytical and organizational skills




Beneficiary & Client focused




Willingness to self-education in ICT related field
Job application procedure
Interested candidates will have to send their application with a detailed CV indicating email and phone contacts, copies (not original) academic and work certificates, indicating a minimum of three professional referee Applications marked "ICT Technician" and addresses to the Administrator in a sealed envelope should be delivered by Friday 23rd March 2018 at the following Address ICRC
Kampala Office on Plot 8, John Beblihe Avenue,
Kololo, Kampala.
Or by postal mail addressed to:
international Committee of the Red Crone
P.O. Box 4442, Kampala Uganda
Note:
Register your application with the Receptionist (or Security guard, during out of office hours) and receive a reference number for trucking your application.




For candidates submitting their applications by Post, indicate your phone contact on the top right corner of the envelop so we can notify you of the reference number you have been assigned.




Only applications that fulfil the criteria stated above will be considered. Applicants who are not contacted by 13th April 2018 should consider their application unsuccessful




No payments are required or accepted for this process and any canvassing will lead to disqualification.