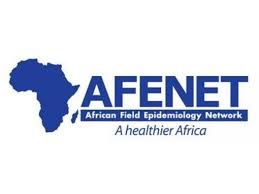 Vacancy title:
Internal Auditor
Jobs at:
African Field Epidemiology Network ( AFENET )
Deadline of this Job:
5:30pm (EAT) Friday, April 6 2018
Duty Station:
Kampala, Uganda
JOB DETAILS:
Title: Internal Auditor
Reports to: Director internal Audit & Risk Management
Number of Vacancies: (1)
Duty station: AFENET-Secretarial- Kampala
Background:
The African Field Epidemiology Network ( AFENET ) is a non-profit organization established in 2005 with a mission to improve human health through the strengthening and expansion oi applied epidemiology and laboratory capacity in partnership with Ministries of Health, Non-Governmental Organizations, international agencies, private sector and other public health agencies. AFENET has its headquarters in Kampala, Uganda with operations in more than 30 African Countries. AFENET seeks to till position of internal Auditor which is based at the AFENET Secretariat in Kampala with a competent person to support the internal Audit Unit operations.
Purpose of the Job:
To participate in the planning and execution of the annual internal Audit plan. This is a senior position with potential for further growth into leadership.
Minimum/ Preferred Qualifications and Skills:
Minimum or a University Degree in Commerce, Accounting or Business Studies,

Must possess Professional Accounting and Audit certifications

CIA, CFE, CPA, ACCA, or other internationally recognized accounting qualifications

Professional experience of at least three (3) years of internal Auditing in a reputable Organization preferably of NGO background.

Proven track record in internal Audit, Fraud investigation, ICT Audit and evaluation of systems and procedures. Good experience in ICT audit would be an added advantage

Must have excellent knowledge of computerized Accounting Systems, preferably Sun Systems, Sun flow and literacy in using other Microsoft Office programs.
Language:
It is important to note that the preferred candidate should have good knowledge and command of English as well as French, both written and oral.
Other Competences:
The preferred candidate must have the following competencies
Knowledge and understanding of both local and international statutory requirements (for Employment, taxation and other international labour regulatory statutes, etc.)

A team player

Must be able to work independently in different countries,

Sensitivity to working with people in situations of high vulnerability and in a multicultural environment '

Should have good communication and quantitative skills

Must be able to travel extensively within the country and internationally up to 50% of the time

Have a high level of integrity and professionalism,

Be dynamic, proactive with an excellent level of Organization
Remuneration:
Competitive based on qualification and experience.
Job application procedure
Submit your resume, application letter, and relevant documentation to: The Administration and HR Office email; sec@afenet.net Only successful candidates shall he contacted for an interview. Please note that all applications should be sent on line by close 5:30pm (EAT) Friday, April 6 2018. Note: More details about this position can be obtained from our website www.afenet.net