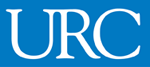 Vacancy title:
Knowledge Management Specialist
Jobs at:
University Research Co., LLC (URC)
Deadline of this Job:
Friday 13th April, 2018 at 12:00hrs
Duty Station:
Uganda
JOB DETAILS:
University Research Co., LLC (URC), a US-based public health organization working in Uganda since 2005, is implementing the USA|D's Regional Health Integration to Enhance Services in East Central
Uganda Activity (USAID's RHITES EC). The purpose of this project is to support the implementation of a comprehensive, integrated investment in regional health, HIV/AIDS and nutrition assistance. This five-year activity targets 11 districts in East-Central Uganda with an estimated total population of 4.1 million through a district-based integrated package of quality health, HIV/AIDS, nutrition and child development services. URC is seeking qualified candidates to fill the following positions at the Jinja office.
Post: Knowledge Management Specialist
Job Purpose: To focus on project knowledge management, learning, and project documentation. S/he will be responsible for communication and documentation for the project, with the overall aim of conveying accurate and timely information about project work to various project audiences; including USAID, the Ministry of Health, health unit management and staff, health care service beneficiaries, and the general public.
Job Specifications:
The job holder should have:
Academic Qualifications:Master's degree in Public Health or related field with a Bachelors degree in Mass Communication or related field.
Work Experience: At least 6 year's proven work experience with 2 year's experience in International development projects; preferably in the health sector; experience with USAID-funded projects is an added advantage. Demonstrated experience in knowledge management, including the ability to identify and document project activities and achievements, best practices, success stories, and lessons learned. Demonstrated ability to work to produce written products and media, adhering to short turn-around times.
Key personal competencies: Must have excellent writing and editing skills. Must be proactive, a team player with excellent interpersonal, organizational and mentoring skills.
For more details regarding the job descriptions and persons' specifications, please view them on our website: http://www.urc-chs.com/careers Please do not submit applications through the website. Use the provided avenues below.
Job application procedure
Qualified applicants should submit their cover letter, certificate of good conduct, curriculum vitae, copies of academic credentials and contact information for 3 professional references by Friday 13th April, 2018 at 12:00hrs addressed to:
Human Resource Coordinator,
University Research Co., LLC — Centre for Human Services,
Plot 1, East Victoria Close, Mpumudde Division Jinja, Uganda
OR E-mall: HR-RHITES-EC@urc-chs.com
While we thank all applicants for showing interest,
Only short-listed candidates will be contacted for interviews.