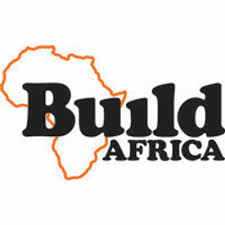 Vacancy title:
Monitoring, Evaluation and Learning Specialist
Jobs at:
Build Africa ( BA )
Deadline of this Job:
23rd March 2018 by 1: 00pm
Duty Station:
Kampala, Uganda
Job details:
Build Africa ( BA ) is an international NGO that believes in the power of education to help end poverty. We work to give children the education they need and fight the inequalities that stand in their way. We partner with remote and rural communities where children are leaving school without vital basic skills. Our unique approach then helps parents and teachers to create sustainable, effective schools and to nurture their children's teaming. For over 20 years we have ensured vulnerable children in Africa get the right infrastructure, teaching and family support so they can get the most from their time at school and go on to lead productive, healthy and happy lives. Every child deserves a good education.
Build Africa currently works in 13 districts in Uganda with its field programs coordinated through two Area offices located in Kumi and Masindi. Build Africa's Mums Read project is a 3 year project to be part funded with UKaid from the UK Governments Department for International Development (DFID) and will be implemented in Kiryandongo and Oyam Districts. The project targets 2,243 young mothers in rural Uganda and is aimed at ensuring that they are able to better support their children's wellbeing and are playing a more impactful role in their homes and communities using new skills, including functional levels of literacy and numeracy. Build Africa will use culturally appropriate entry point of childcare skills for young mothers to then further equip them with literacy, numeracy and life skills, including financial management to enable them to take a more active role in their homes and communities, changing the landscape for their own children and leading to a virtuous development cycle beyond the life of the project We therefore seek to recruit suitably qualified persons for position below in order to achieve the projects objects.
Post: Monitoring, Evaluation and Learning Specialist- Based in Kampala with frequent visits to field sites and possible visit to Kenya country programme
The job holder will be responsible for providing oversight for Build Africa MEL function including the design and implementation of MEL tools to adequately plan, monitor, and report in an accurate and timely manner on program performance. in collaboration with the Head of Programs and Programme teams, the job holder will ensure that the programme undertakes routine quality improvement, result monitoring & data quality assessment, has accurate information briefs, regular sharing of programme updates with stakeholders, a mechanism for collecting, tracking and responding to feedback and complaints from programme stakeholders. S/he will also bring new ways of working and innovation to the role. A key element is to build staff capacity so they incorporate MEL into their daily project work. The incumbent will also work with Head of Programs and UK Head of Project Design and innovation to develop logtrames and support proposal design and will directly report to the Head of Programmes Uganda
Person Specifications:
Advanced degree in quantitative discipline (preferably in Social Science, Economics, or Statistics.

3 to 5 years of professional experience in the field of Monitoring, Evaluation and Learning with practical field based experience of data collection and survey methods

Proven experience of building system end developing staff capacity to collect, analyze and use data effectively at all levels of an organisation

Experience in the design arid management of baseline, mid line and final evaluations including sampling methods and calculating appropriate sample sizes

Extensive knowledge of quantitative Br qualitative monitoring methodologies and proven ability to design monitoring instrumentation tools

Knowledge of (quasi-) experimental program evaluation designs (desirable)

Excellent coordination and communication skills gained through experience in the supervision of field staff

High level of proficiency in windows Excel and Statistical Software (SPSS, STATA or Epi-info etc.)

Experience in use of mobile data collection methods and use of mapping software

Advanced skills in data analysis presentation and report writing

Excellent analytic skills combined with a proactive, energetic approach to problem solving

Knowledge and experience supporting monitoring and evaluation within primary education and livelihood projects (desirable)

Being proactively self-engaged in research and innovations in the field of monitoring and evaluation

Eagerly jump on opportunities to exceed expectations and solve new challenges autonomously

Exhibit commitment to the professional development of him/herself, developing new skills whenever necessary

An innovator, looking for new and effective ways to collect, store, analyze and report data

Awareness of child safeguarding. conflict sensitivity and knowledge of Do No Harm Programming.

A person of high integrity that will follow BAU's core values and adhere to a zero tolerance on waste and corruption.
Job application procedure
1. Your CV/resume should include your contact information and 3 work-related references.
2. You should clearly state your current salary and Expectations
Build Africa Uganda is an equal employer, we therefore encourage females to apply. Send to; The Human Resources Officer Kampala or email us at recruit@build-africauganda.org
OR
Physically submit applications to the address below; Build Africa Uganda- Kampala (Head Office), Plot 431 &424, Central Zone, Off Gaba Road, P.O Box 7224 Kampala. Tel 04_i4 267828 OR
Build Africa Uganda- Kumi, Plot 28 Liang Road, P.O. Box 350 Kumi. Tel 0392 769648
OR
Build Africa Uganda- Masindi, Plot 2 Kabalega Crescent, R0. Box 66 Masindi. 0700554140 Deadline for applications - 23rd March 2018 by 1: 00pm
Only Shortlisted Candidates will be contacted. Please note these posts are advertised and will be offered subject to final DFID approval of this project.