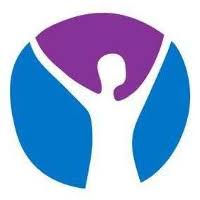 Vacancy title:
Project Officer
Jobs at:
Pathfinder International
Deadline of this Job:
17th March 2018
Duty Station:
Uganda
JOB DETAILS:
Pathfinder international strongly supports' and promotes the principle of universal access to HIV prevention, treatment, care and support services to all those in need. Pathfinder places the utmost importance on ensuring that our HIV & AIDS principles and practices in the broad areas of prevention, treatment, care and support are based on internationally accepted standards, evidence-based programs, and years of experience in the countries where we work. Pathfinder's overall approach to HIV & AIDS prioritizes the strengthening of both the health and community systems and is based on a commitment to apply state-of-the-art integrated, holistic interventions for greater efficacy, improved utilization of resources and overall impact. This over-arching approach is facilitated by the organization's unique background in community-based sexual and reproductive health (SRH)- and gender-focused programming.
Through support from the Positive Action for Children Fund, Pathfinder International Uganda will provide technical assistance (TA) to 6 grantees (Community Based Organizations [CBOs]/Non-Governmental Organizations [NGOs] based in Central and Eastern Uganda. The Project's goal is to increase capacity for these CBO's/NGOs to achieve health and community systems strengthened in relation to HIV/AIDS services and activities with a focus on PMTCT interventions. Pathfinder International is currently seeking a highly motivated, talented and hardworking candidate to join its team, and till the Project Officer vacancy respectively.
Job application procedure
Candidates who meet the job requirements should send their CV, cover letter detailing their current and expected salary, three referees as well as a daytime telephone contacts. For detailed scope of work for the vacancy, please visit http://www.pathfinder.org/about-us/join-our-team to submit applications online. All applications should be submitted online Closing date for applications is 17th March 2018. Only short-listed candidates will be contacted.
Pathfinder International is an equal opportunity employer