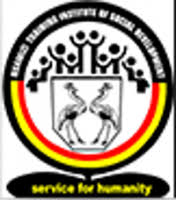 Vacancy title:
Sanitation Officer
Jobs at:
Nsamizi Training Institute for Social Development
Deadline of this Job:
16th March, 2018 by 3pm
Duty Station:
Kampala, Uganda
JOB DETAILS:
About Nsamizi-UNHCR Project:
Nsamizi is an implementing Partner (IP) for UNHCR that positively contributes towards improving sustainable living standards of relugees and other Persons of Concern, through; WASH, Livelihoods and skills development, Environmental Conservation and Safe Access to Fuels and Energy (SAFE). With funding from UNHCR, Nsamizi Training institute of Social Development, is to carryout recruitment of Staff under the WASH sector to work on its project in Nakivale and Oruchinga Refugee Settlement, lsingiro District. This is to invite applications from suitably qualified persons to fill the position of:
Position: Sanitation Officer
The Sanitation Officer will provide technical support and capacity building on sanitation and hygiene in project area and network within the sector with various stakeholders to achieve National and International public health standards.
Qualifications, Skills and Experience:
The applicant should preferably hold a B.A or BSO in Water Resource Management, Public Health, Social Work or the equivalent.

A minimum of three years' experience in community development, or WASH programs.

Excellent analytical and problem solving skills.

Working knowledge of financial and people management.

Proven ability to work with people of different nationalities

The applicant should have expertise in planning, formulation, implementation, monitoring and reporting on humanitarian operations.

Proficiency in the languages spoken in the project area and Excellent knowledge of English

Ability to co-ordinate a range of diverse actors and activities to achieve a common objective in the area of Sanitation and Hygiene is essential.

Knowledge and experience of working with local partner agencies with a capacity to provide formal and informal training.

Knowledge of sanitation and hygiene promotion methodologies like PHAST or CHAST or PHASE or CLTS is a MUST.
Job application procedure
All qualified Candidates should send their application letters, curriculum vitae and all supporting documents to: The Principal, Nsamizi Training Institute for Social Development,
P. O. Box 149, Mpigi.
For details: send an email to info@nsamiziunhcr.org