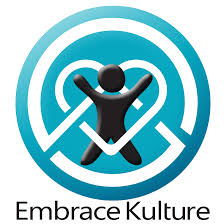 Vacancy title:
Special Needs Education Coordinator
Jobs at:
EmbreceKulture
Deadline of this Job:
Friday, 30th March 2018
Duty Station:
Entebbe, Uganda
JOB DETAILS:
Post: Special Needs Education Coordinator
Reports to: Director of outreach
EmbreceKulture is an organization based in Entebbe working to address the plight of children and young adult: with Intellectual Disabilities (Autism. Cerebral Palsy, Down syndrome, Epilepsy, and Hydrocephalus).
RESPONSIBILITIES:
Conduct Functional Assessments.

Designing action plane (Individual Education Plan – IEP).

Manage the apprenticeship program.

Design and carryout customized training for specific groups of people.

Develop data tracking tools.

Link / Network the project to relevant stake holders.

Guiding and counselling for both parents and children.

Writing reports.
QUALIFICATIONS, SKILLS AND EXPERIENCE:
The applicant for the Special Needs Education Coordinator job must hold a Bachelor of Education in special needs or its equivalent from a recognized University or Institution.

The applicant must have qualified teacher status.

A minimum of five (05) years of related working experience in handling Children or youth with Intellectual Disabilities.

Should be based in Entebbe or within commuting distance to Entebbe.
This job description is not necessarily a comprehensive definition of the post. It will be reviewed at least one a year and it may be subject to modification at any time after consultation with the post holder.
Job application procedure
All suitably qualified and Interested candidates should email their letters of application together with Curriculum Vitae to info@embracekulture.org or visit www.embracekulture.org for more information. Deadline: Friday, 30th March 2018.