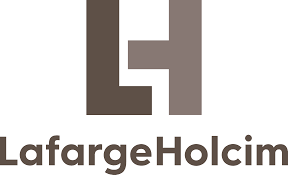 Vacancy title:
4 Mechanical Technicians
Jobs at:
Lafarge
Deadline of this Job:
18th May 2018
Duty Station:
Uganda
JOB DETAILS:
If you are looking for a career that will introduce you to cutting-edge exposure and an exciting work environment both locally and globally - join us and become part of our legendary Hima Cement brand
Position: 4 Mechanical Technicians
LOCATION: HIMA - KASESE
NUMBER OF VACANCIES: 4
JOB GRADE: TBC
JOB DESCRIPTION:
Job Role: Contribute to ensuring that mechanical equipment in his/her allocated shop is well maintained at optimum cost and in compliance with the OH&S regulations.
Responsibilities
1. Mechanical Maintenance Operation:
Carry out robust troubleshooting oi mechanical failures in the plant, repair with high precision of quality.




Contribute to the analysis of equipment mechanical failures




problems, recommending beat corrective actions.




Record anomalies observed on the equipment during maintenance or daily inspection.




Perform trial of equipment after every maintenance activity.




Ensure timely readiness to efficiently tackle emergencies or urgent breakdowns as programmed with On-Call Team Leader.




Execute weekly work orders according to preventive maintenance plans or scheduled corrective maintenance actions.




Participate in development oi execution Job Plans for all maintenance activities she/he is involved in.




Proposes & executes cost reduction initiatives to extend mechanical life of the plant equipment.




Perform daily walk by inspections on equipment & generate feedback reports.
2. Management — Planning & Cost Control
Support the Mechanical Manager in the control of the maintenance budget.




Ensuring planning and follow-up on key tasks & costs through executing effective solutions to achieve budget and to meet or exceed targets for the assigned equipment.
3. Standards
Comply with regulations, company goals, mics, local permits, policies and procedures, optimize the internal processes and structures.




Respect MAC standard, follow up weekly MAC target of scheduling compliance.
4. OH&S and Environment
Mechanical technicians to guarantee compliance with OH&S and environment policies.




Comply with all health, safety & environment procedures to ensure zero harm. Contribute to plant housekeeping and cleanliness.
QUALIFICATIONS & EXPERIENCE:
Education & Experience:
Diploma in Mechanical Engineering or equivalent education/experience.




At least three (3) years' working experience in a busy industrial setting' Technical Competences




Knowledge of cement production process.




Strong knowledge of basic maintenance tasks (welding, hydraulics, pneumatics, bearing installations, shaft alignment) preferred. '




Understanding of cement manufacturing process.




Understanding of characteristics & properties of cement and intermediate products.




Knowledge of material transport equipment.




Knowledge of all parts of crushers, vertical roller mill, ball mills, rotary kiln, de~dusting & packers.
Leadership & Behavior Skills
Think the business: Analysis and problem solving, business and financial minded.




Deliver results: Performs execution, customer focus, supports action, change and innovation quality work performance.




Energize people: Cultivates relationships and networks, works in teams and cooperates.




Act as a role model: Adapts and learns. establishes trust and confidence.
Job application procedure
Send your applications via: career.applications.hima@lafargeholcim.com . Indicate the title of the job in the subject line and attach your CV and a cover letter. Closing date: 18th May 2018