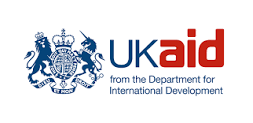 Vacancy title:
A2 Embedded Investment Advisor Invest Africa
Jobs at:
Development for International Development ( DFID )
Deadline of this Job:
27 April 2018
Duty Station:
Kampala, Uganda
Job details:
POSITION: A2 Embedded Investment Advisor Invest Africa
SALARY: UGX 180,946,984 PER ANNUM
DURATION: 1 YEAR Fixed TERM CONTRACT
REFERENCE N9: UGA/0418
Summary of the role
invest Africa aims to contribute towards the economic transformation needed in Africa to create more and better jobs and to set countries on a trajectory out of poverty.
in order to attract more and better foreign investment in Uganda, the services provided by the Ugandan investment Authority (UIA) to investors needs to be improved. Through this assignment, invest Africa will embed a national investment adviser who will support UIA to improve their processes, strategies and capacity which in turn will result in improved service delivery to foreign investors, particularly in the manufacturing sector.
This role will be at the front line of delivering Invest Africa in Uganda. The Embedded investment Adviser will be stationed in UIA 80% of the time, with the remaining 20% of the time spent in DFID
Key Duties and Responsibilities
General Activities:
Supporting the capacity development of the UIA in conjunction with an international investment Specialist

Working with existing and potential investors to support investments to be made Expanded/retained. I his will include providing support to navigate/ simplify government processes (including with other GoU departments which investors/ businesses have to world interact with)

Supporting the implementation of all invest Africa activities in Uganda

Coordination and information sharing with DFID, Donors and invest Africa partners
Specific Activities:
URA Capacity Development (in coordination with international investment Specialist)

Investor Support

Support to invest Africa implementation

Coordination and information sharing
Core UK civil service competencies:
Candidates should be able to clearly demonstrate in their application examples of the following competencies:
Seeing the Big Picture

Changing and improving

Making effective decisions

Collaborating and Partnering

Delivering at Pace
Details of the above UK Civil service competencies are available at
http://www.civilservice.gov.uk/wp-content/uploads/2012/07/Civil-Service--Competency-Framework-July-2012.pdf
Technical Competencies: Private Sector Development Advisor:
Trade and Investment

Legal and Regulatory Reform
Details of the above Technical competencies are available in the document available on the link below.
For more information on the details of the position, please review the Role profile /Job Description
interested candidates should go to:
https://www.gov.uk/government/world/organisation/dfid-uganda/about/recruitment to complete the application form
Job application procedure
The candidate must complete the application form and send it to the AfricaHRHubRecruit@DFID.GOV.UK with a copy of their most recent CV and Covering letter. Please quote the following reference number when applying "UGA/0418". Failure to do so may result in your application not being viewed.

Closing date of applications is midnight on 27 April 2018. Applications shown as boing received alter this time will not be accepted.

Feedback will only be given to candidates who reached the interview stage.

Failure to follow the outlined procedure may result in the application not being considered.