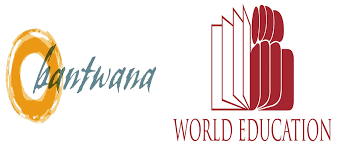 Vacancy title:
Administration Officer
Jobs at:
Bantwana World Education Initiative
Deadline of this Job:
May 4, 2018 at 5:00pm
Duty Station:
Kampala, Uganda
JOB DETAILS:
World Education Inc. /Bantwana (WEI/B) is a non-government organization that helps children orphaned and made vulnerable by HIV/AIDs to access the comprehensive support and care they need to grow into healthy adults learn more at https://bantwana.org World education Inc./Bantwana (WEI/B) is implementing a five year USAID funded BETTER OUTCOMES project for children and youth in eastern and northern Uganda the goal is to improve the wellbeing of children and youth orphaned and made vulnerable by HIV and other adversities in eastern and northern Uganda. BETTER OUTCOMES is implementing by a consortium of five partners namely WEI/B as a prime partner Mercy corps Uganda Woman's Effort to save orphans (UWESO), youth Alive and Friends of Christ Revival (FOC-REV) each responsible for specific technical aspects of the project. The project is being implemented in 20 districts
Position : Administration Officer (1 Position)
Reports to: Regional Manager G Logistics and Procurement
Manager
Duty Station: Lira Uganda
Job Summary
To provide supervision, coordination and control over general administrative support and logistical activities of the regiional office management of the te petty cash payments office cleanliness office security and staff welfare
Major responsibilities
Supporting administrative functions on day to day basis
Supervises the maintenance at area premises and environment to ensure its cleanliness and repairs at all times.




Ensures timely and proper set-up of meeting/beard rooms and venues for meetings.




Makes sure that kitchen suppliers are available at all times by monitoring their usage and arranging for their replacement timely.




Ensures quality service levels for stall welfare functions and get-togethers




Support and coordinate with the office assistant to ensure staff welfare is taken care of




Staff Supervision and management

Ensures that all vehicles guidelines are effectively followed by both internal and outsourced drivers.




Ensures that regional office is clean at all times by effectively supervising the cleaners, motivating them, and instilling a sense of discipline




implements performance management processes and regularly set targets for staff under your supervision and conducts effective staff appraisals.




Trouble shouts administrative issues as they arise and help Regional Manager to raise effective decisions.




HR Activities support
Reports to the Human Resource Manager any staff grievances and resolving conflicts as they arise




Ensures that all staff fill in monthly sheets and forward thorn to HR Office on a monthly basis




Assist in matting follow-ups for staff medical cards and coordinate with accredited insurance service providers within the region to ensure staff receive quality service and ensuring that all the relevant information is updated on regular basis with the HR




Keeps track of leave applications and travel through coordination with supervisor and HR Manager
Logistics Activities support
Manages and coordinates all staff travel arrangements including booking staff accommodation in the region




Integrate movement plans for program Team for effective vehicle allocation at National Office




Manages and coordinates all Regional events
Ensuring Value for money/procurement
Assist with the procurements of goods/services , ensuring value for money for all services delivered




Plan, monitor, and assist in procurement, and management of regional program activities
Stores keeping
Issue out equipment, items. Office supplies upon requisition by staff




Place request for supplies whenever required




Maintain a stores ledger of all stock




receive goods as they are delivered




Place payment requests for goods delivered
Reporting
Regularly ensures that all administrative activities are documented [also by taking adequate minutes during meetings), analyzed and reported.
Qualification, Knowledge, Skills,Attributes and Abilities
University degree/Pg. Diploma in relevant studies such as: Administration, Business Management, Logistics or Procurement




A minimum of 3 years progressive growth in administrative/program work experience, particularly on donor-funded NG0 projects.




Familiarity with donor project management policies, procedures and requirements, particularly USAID strongly preferred




Demonstrated ability to lead and work in teams of diverse backgrounds and experience




Strong ability to quickly assemble knowledge of program management,




Strong interpersonal skills arid ability to work in teams.




Excellent computer proficiency (Microsoft office packages)
Job application procedure
interested applicants with the required Qualification, Knowledge, Skills' Attributes and Abilities should send their applications and CVs(detailing responsibilities carried out in previous positions) to the Human Resource Manager, Wand Education Inc., Bantwana through the following Email wei_recruitment@ug.worlded.org . Indicate clearly on application subject line the position applied for and the location/duty station for easy reference. Only shortlisted candidates will be contacted.
Deadline for applications: May 4, 2018 at 5:00pm