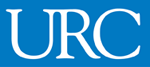 Vacancy title:
Consultancy for gender Youth and Social Inclusion baseline
Jobs at:
University Research Co. (URC)
Deadline of this Job:
20 April 2018 at 5:00 pm.
Duty Station:
Uganda
JOB DETAILS:
University Research Co., LLC (URC), a US-based public health organization working in Uganda since 2005, is implementing the USAID-funded Regional Health Integration to Enhance Services in Northern Uganda (RHITES-N Acholi-Activity), as implemented with USAID in partnership with the Government of Uganda. RHITES-N Acholi Activity supports delivery of quality HIV prevention, treatment, and care and laboratory services at selected public & private health facilities. URC is seeking qualified candidates to till the following positions to be based in Gulu
- Northern Uganda.
3. Consultancy for Gender, Youth and Social inclusion baseline
The consultancy firm will conduct a gender, youth and social inclusion analysis in the eight districts of Agago, Amuru, Gulu, Kitgum, Lamwo, Nwoya, Umoro, and Pader. To apply Please refer to; http://www.urc-chs.com/sites/default/files/RFA-usaid-rhites-n-acholi-gender-youth-social-inclusion-analysis.pdf
Job application procedure
Qualified applicants should submit their cover letter, certificate of good conduct, curriculum vitae, copies of certified academic credentials and contact information tor 3 professional references by 20 April 2018 at 5:00 pm.
While we thank all applicants for showing interest, only shortlisted candidates will be Contacted for interviews.