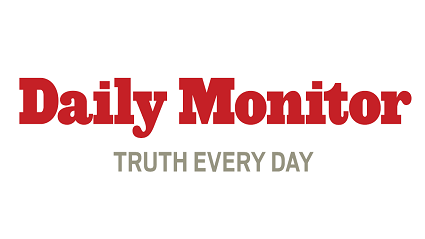 Vacancy title:
Distribution Assistant
Jobs at:
Monitor Publications Limited
Deadline of this Job:
27th April 2018
Duty Station:
Kampala, Uganda
JOB DETAILS:
Monitor Publications Limited, a Nation Media Group Company is Uganda's most influential
media house, operating The Daily Monitor, Saturday Monitor and Sunday Monitor newspapers, 93.3KFM, 90.4 Dembe FM, Nation Couriers, Monitor Digital and the oniine Monitor Business Directory.
We are looking for qualified and experienced results' oriented professional to fill the following
Position:
DISTRIBUTION ASSISTANT (1 Position)
Reports to: TRANSPORT SUPERVISOR
Job Purpose:
To transport staff, deliver newspapers and parcels to various destinations safely and securely within set deadlines.
Main Responsibilities
Drives staff delivers newspapers and parcels to various destinations as assigned.




Keeps the vehicle in the cleanest and top mechanical condition.




Monitors the distances covered book the vehicle for service and ensure it is serviced as required.




Maintains a work book for each assignment and logs in the distances covered.




Monitors the condition of the vehicle and reports defects for rectifying immediately.




Fuels the vehicle, takes care of tools and accessories.




Checks duty roaster route and vehicles assigned




Sorts and loads parcels ensuring the first-in-last-out order for efficient drops an route.




Signs off the loading strip list and leaves for destination within set deadlines.
Qualifications & Experience:
Academic: O Level Certificate (Uganda Certificate of Education) or its equivalent




Professional: A valid driver's license, with at least 2 classes e.g. CM or DL




Experience: At least 3-5 years working experience as a company driver
Core Competencies:
Strong communication and interpersonal skills, with a very good command of English




High drive for results and ability to work with deadlines




Very high personal standards




Mechanical knowledge is an added advantage.
Job application procedure
if you believe that you are our ideal candidate, please submit your application, detailed CV and academic documents with a daytime telephone number by 27th April 2018 to:
resourcing@ug.nationmedia.com
Please Note that only short listed candidates will be contacted.