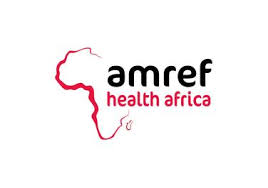 Vacancy title:
Family Planning Advisor
Jobs at:
Amref Health Africa
Deadline of this Job:
Friday, April 27, 2018.
Duty Station:
Kampala, Uganda
JOB DETAILS:
"The USAID-funded Regional Health Integration to Enhance Services-North, Lango project implemented by John Snow, Inc. and Partners including Amref Health Africa, Africa CUAMM, Another Option and Medical Concierge Group."
Amref Health Africa is an international African organization founded in Kenya in 1957. Our Headquarters are in Nairobi with major programmes in Ethiopia, Kenya, South Sudan, Tanzania and Uganda, and two regional hubs in Southern and Western Africa based in South Africa and Senegal respectively. Working with and through African communities, health systems and governments, Amref Health Africa aims to close the gap that prevents people from accessing their basic right to health. Amref Health Africa is committed to improving the health of people in Africa by Partnering with and empowering communities. Our Vision is "Lasting Health Change in Africa". Amref Health in Africa is seeking to hire qualified persons to fill the following positions.
- FAMILY PLANNING ADVISOR
Role of Incumbent
The Family Planning (FP) Advisor will provide technical and program oversight and direction in the areas of family planning/reproductive health (FP/RH) for the RHITEs
Lango Project. Responsibilities include providing leadership and technical guidance in the development and implementation of family planning/reproductive health (FP/RH) activities and in coordination with other program technical lead, S/he ensures integration of these activities in other technical areas. This position will ensure the technical and methodological soundness of activities and, in collaboration with the project team and partners, support the design of service delivery strategies, based on current scientific evidence. S/he will advise on policy, programmatic, national and USG strategies for integrated implementation of FP initiatives. S/he works in collaboration with other technical teams, DHMT and health facilities to support quality implementation of FP services. S/he will also continuously engage with the Ministry of Health and FP Technical Working Groups at the national level to bring RHITES-Lango FP related work into the limelight t. This position reports to the Senior RMNCAH Advisor.
Key responsibilities:
Provides technical leadership in FP within specific FP activities and RHITES Lango program-wide to ensure integration of FP services.




With technical oversight, provides technical leadership in design, development planning, implementation, and capacity




building of specific FP technical components of programs

Provides timely and adequate technical support to health programs on reproductive health, including guidance on service quality, increasing use of priority FP intenrentions, supporting and motivating frontline health workers (clinicians, nurses), and building capacity (including on—the-job training) on select FP topics.




Responsible for planning and scheduling own work flow and timetables, within FP technical area.




Maintains a constructive dialogue and technical exchange with technical (MNCH, HIV, TB, Nutrition) and other technical program teams to effectively support integration and support heath workers in the facilities to offer quality FP services.




Champions provision of sexual reproductive health services to the youth and adolescents.




In collaboration with the M&E team, reviews, analyzes, and evaluates the effectiveness of FP activities and provides recommendations for improvements.
Qualifications, Skills and Experience
Bachelor of medicine & Surgery, or Bachelor of Science in Nursing and Midwifery from a recognized institution, Master's degree in Reproductive or Public Health preferred




7 years of increasing responsibilities at the district, regional and at national level in reproductive health or FP, including in a management or advisory role




Has ability to manage complex large projects set realistic priorities, and plan for the successful implementation of activities in a consortium.
Job application procedure
Please send an updated CV including three work related referees and cover letter addressed to the Human Resources Manager, Amref Health Africa in Uganda through jobs.
amrefuganda@amref.org
Emails should not exceed 2MB. The closing date for submitting applications is Friday, April 27, 2018. We regret that only short listed candidates will be contacted.