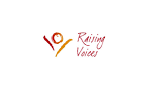 Vacancy title:
Finance Coordinator
Jobs at:
Raising Voices
Deadline of this Job:
20th April 2018.
Duty Station:
Kampala, Uganda
JOB DETAILS:
FINANCE COORDINATOR
Background:
Raising Voices is a non-profit organization based in Kampala, Uganda working to Prevent violence against women and children (www.raisingvoices.org).
Job: Coordinate, supervise and support all the finance management functions of the organization.
Ensure transparent and efficient systems and procedures.




Oversee efficient management of financial resources.




Oversee compliance with donor conditionalities and statutory obligations.




Production of accurate and timely reports to enable managers to make informed decisions.




Supervising Finance Team to ensure efficient operation of the Finance department.
Person: We are seeking a dynamic, experienced, values-driven leader with impeccable integrity.
This is a leadership position requiring a senior level professional.




It is a full-time, long term position based in Kampala, Uganda.
Qualifications:
Honors degree in accounting or commerce with professional qualification in CPA, ACCA or CIMA.




At least 7 years proven skills in senior finance management in reputable organizations.




Expertise in accounting software preferably Navision or similar software.




Experience of no profit sector including management of grants V




Experience of managing grants within contractual conditionalities.




Experience and skill in managing multi




donor finance system, audits and compliance.
Remuneration:
Competitive package commensurate with experience and skill.
Job application procedure
If you think you are this person, please review the more detailed Job description at: http://raisingvoices.Org/job-opportunities
and follow the application guidelines there in.
Deadline: Applications due by 20th April 2018.
Please note: only shortlisted candidates will be contacted within 3 weeks of their application submission.