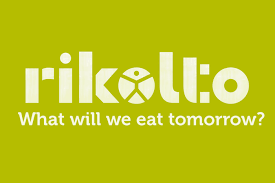 Vacancy title:
Finance & Systems Manager
Jobs at:
Rikolto Uganda
Deadline of this Job:
5pm Monday, 30th April 2018
Duty Station:
Mbale, Uganda
JOB DETAILS:
Rikolto Uganda invites applications from qualified Ugandans who fully meet the required job specifications and with the right personal attributes to occupy the Finance & Systems Manager position in Mbale. Rikolto (formerly VECO East Africa) is a regional programme of vredeseilanden, a Belgian International NGO which operates in 7 regions in 18 different countries in Africa, Latin America, Asia and Europe. Programs are delivered through Rikolto Tanzania (Kilimanjaro, Arusha and Manyara Regions) and Rikolto Uganda (Eastern Region). Rikolto's mission is to enable and support smallholder farmers to take up their role in rural poverty alleviation and to contribute to feeding a growing world population in a sustainable way.
As a result, Rikolto aims to:
Create an enabling environment for smallholder farmers: policy & regulatory frameworks, market mechanisms, extension services, seed and input supply systems, credits for smallholder farmers and organizations, engagement and actions of societal actors

Promote the business case for chain actors (buyers, traders, processors, distributors, retailers) and small holder farmers (and their organizations) to engage with each other and establish linkages.

Support smallholder farmers to organize themselves and build the necessary capacities to create economies of scale, guarantee quality, food safety and sustainability.
We offer highly competitive terms and conditions for the right candidate. For a detailed Job Description of this position, please visit our website at https://eastafrica.rikolto.org/en/news/job-offer-finance-and-systems-manager-uganda
Job application procedure
Qualified individuals should submit their email applications and Curriculum Vitae to the Regional Representative Rikolto East Africa with the subject "Finance & Systems Manager Uganda" through eastafrica@rikolto.org by 5pm Monday, 30th April 2018.
Note: Female candidates are particularly encouraged to apply.