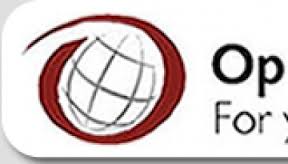 Vacancy title:
Head of Operations
Jobs at:
Opportunity Bank (U) Ltd
Deadline of this Job:
May 4, 2018
Duty Station:
Kampala, Uganda
JOB DETAILS:
Opportunity Bank (U) Ltd is a leading provider of microfinance services in Uganda with huge expansion plans. The Bank is a member of the MyBucks SA group, a leading FINTECH provider and opportunity international. A global microfinance institution sewing over 3 Million customers in different countries.
Opportunity Bank seeks suitably qualified candidates with Commercial Banking experience to fill the following available positions
Job Title: Head 0f Operations
Reports to: Executive Director
Key Result Areas:
Oversight over all branch operations in the bank, implementation of the Operations policies and developing a strong internal control system, cash management and monitoring.




Identity risk factors and establish frameworks to mitigate risk in the Operations Department.




Ensure compliance with Operations policies and procedures, BOU regulations, budget parameters, and procedures and the risk management framework operational within the Bank.




Responsible for audit, risk and BOU findings /reports, and helping resolve issues raised as well as ensuring no repeat findings.




Oversight over daily processing, clearing, confirmation and approval of all electronic funds transfers and payments to the different stakeholders, float management and control.




Ensuring acceptable levels of uptime is achieved for all channel related systems and develops strategies that allow the Bank to operate at its desired operational efficiency using available delivery channels.




Plan, develop and oversee the implementation of annual work plans and operational activities, systems and procedures in line with Bank of Uganda Regulations, bank policies and customer expectations.




Preparing budgets and cost management and control.




Participate in Management committees as member such as ALCO, Management Risk Committee, Operation and Management Credit Committee and such committees that shall be established from time to time and require participation of the Operations Function
Required Qualifications & Skills
Bachelor's degree in commerce, Economics, business administration or related fields. Post graduate qualifications such as MBA. Other post graduate qualifications are an added advantage.




7 years' experience in the Banking field, at least 4 years of which are at Management level.




Experience in banking Operations with a proven track record of developing systems and procedures that support the Operations Function'




Knowledge of the Ugandan banking regulations and statutory requirements.
More details about the roles can be obtained from our website: https://www.linkedin.com/in/opportunity-bank-ug-obul
Job application procedure
Interested candidates should send their signed application letters together with their curriculum vitae not later than May 4, 2018 to: The Human Resources Manager, opportunity Bank Uganda Limited, Plot 1259, Old Kira Road, P. 0. Box 33513 Kampala