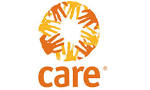 Vacancy title:
Innovation and Youth Empowerment Specialist
Jobs at:
CARE International
Deadline of this Job:
13th April 2018
Duty Station:
Kampala, Uganda
JOB DETAILS:
About Care International
CARE international has been active in Uganda since 1969 and working In the country continuously since 1979, implementing a diverse portfolio Of programs and projects ranging from emergency services to economic Development and civil society building. Our current programming Targets Women, Girls and youth as well as vulnerable groups such As the extreme poor, internally displaced people, children to provide Assistance and opportunities tor empowerment and sustainable Development through addressing the underlying causes of poverty Grounded on careful and thorough analysis of power relations between Different groups in society and the local context in which they live and Work. Our programming is guided by our core values of transformation, Integrity, Diversity, Equality and excellence.
CARE international in Uganda seeks to recruit highly motivated and Qualified development professionals with genuine commitment to till up the following position
INNOVATION AND YOUTH EMPOWERMENT SPECIALIST (1 position)
JOB SUMMARY
The innovation-and Youth Empowerment specialist will have strong Youth friendly mobilization skills and analytical skills. He/ She should have in depth analysis of policy, structural and systemic constraints Faced by youth. He/She will be conversant with youth empowerment Models and national youth frameworks and policies that will inform Interventions in this project. He/She will take lead in developing the Projects youth empowerment strategies and approaches that will be Mainstreamed in resilience building, economic empowerment, and Climate smart agriculture and advocacy work in natural resource Governance. This includes assisting youth in earning and saving Income, managing money, and allocating household resources for Improved household security and engaging in agriculture as a business.
Job application procedure
Please visit our website http://www.careuganda.org under the Careers link for more details on these Jobs and how to apply. Applications deadline is 13th April 2018 for any questions please call our office on 0312258100/150
CARE IS AN EQUAL OPPORTUNITIES, GENDER SENSITIVE CORRUPTION, SEXUAL EXPLOITATION AND ABUSE INTOLERANT EMPLOYER.
Please Note that CARE International' in Uganda does not ask any applicant payment for any recruitment process