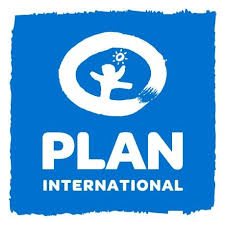 Vacancy title:
Kampala Program Unit Graduate Intern
Jobs at:
Plan International
Deadline of this Job:
not later than 6th April, 2018
Duty Station:
Uganda
JOB DETAILS:
Plan International is an independent child rights and humanitarian organisation committed to children living a life free of poverty, violence and injustice.
We actively unite children, communities and other people who share our mission to make positive lasting changes in children's and young people's lives. We support children to gain the skills, knowledge and confidence they need to claim their rights to a fulfilling life, today and in the future. We place at specific locus on girls and women, who are most often left behind. We have been building powerful partnerships for children for more than 75 years, and are now active in more than 70 countries.
Plan international Uganda has been working in Uganda since 1992. Currently, we have presence in five regions of West Nile, Northern, Eastern, East Central and Central. There are plans to expand to a sixth region of Karamoja. Plan International Uganda is advertising for Student/Graduate internship position as below:
Position: Kampala Program Unit Graduate Intern- Based in Kampala: 12 months from July 2018 — June, 2019.
Under the supervision of the Kampala Programme Unit Manager, the graduate lntern will support the project staff in engaging project beneficiaries in different project activities as well as monitoring project results to ensure all targets are met. He/she will work closely with the Programme team in Kampala Urban Programme, implementing partners of the projects, relevant stakeholders as well as the project beneficiaries
Graduates with demonstrated good character, creativity, honesty, positive attitude and ability to learn. Graduates who were sponsored by Plan International Uganda or have experienced the impact of Plan International Uganda's community development programmes in their homes are encouraged to apply, including members of the Youth Advisory Panel
Job application procedure
Suitably qualified candidates should submit letters of application together with a CV, not later than 6th April, 2018. This should not exceed (2MB).
Qualified female candidates are encouraged to apply.
For full details of the job profile and how to apply please visit this link: https://bit.ly/2E4JJBY
Note: The link is case sensitive.
Further inquiries, please address them to:
Country Human Resources and Organisational Development
Manager, Plan International Uganda,
Email: uganda.recruitment@plan-international.org
As a child centred development organisation, Plan International strives to ensure that children are kept safe in all the areas we operate. The organisation further has a Child Protection Policy that ever; staff is required to sign. Potential candidates will be required to provide information confirming whether or not they have ever been convicted of any child abuse crimes.