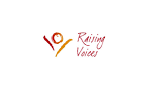 Vacancy title:
Learning Coordinator
Jobs at:
Raising Voice
Deadline of this Job:
open till filled
Duty Station:
Kampala, Uganda
JOB DETAILS:
LEARNING COORDINATOR
Background
Raising Voices is a non-profit organization based in Kampala, Uganda working to prevent violence against women and children (www.raisingvoices.org).
Job:
Lead and coordinate all monitoring, evaluation, and internal learning efforts as well as our research partnerships.




Lead the implementation of Raising Voices' current learning strategy




Oversee and support the operationalization of learning 8 evaluations (L&E) framework.




Foster and sustain a positive, innovative, rigorous work environment with the learning team and all teams at Raising Voices.




Liaise with external partners including donors to identify/respond to opportunities for research and evaluation collaborations.




Lead, support and supervise the learning team.
Person: We are seeking a dynamic, experienced, values-driven individual with research experience and technical skills. This is a leadership position requiring a senior level professional. It is a full-time, long term position, based in Kampala, Uganda.
Qualifications:
Postgraduate degree or equivalent




At least 7 years work experience with at least 3 years in program management role,




Experience in Uganda an advantage.
Remuneration:
Competitive package commensurate with experience and skill.
Job application procedure
If you think you are this person, please review the more detailed job description at http://raisingvoices.org/job-opportunities/ and follow the application guidelines there in.
Rolling Deadline: open until filled. Please note: only shortlisted candidates will be contacted within 3 weeks of their application submission.