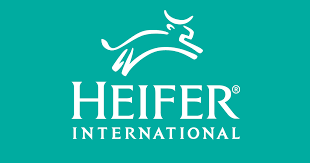 Vacancy title:
Monitoring, Learning & Evaluation (MLE) Officer
Jobs at:
Heifer International
Deadline of this Job:
Friday, 20th April, 2018
Duty Station:
Wakiso, Uganda
Job details:
Heifer International is a global nonprofit working to end hunger, poverty and care for the Earth by using sustainable practices and engaging smallholder farmers in agricultural development. Heifer was founded on the simple belief that ending hunger begins with giving people the means to feed themselves, generate income and achieve sustainable livelihoods. Since Heifer's founding in 1944, 20.7 million families - more than 70 million people - in more than 125 countries have benefited from community-based training, appropriate technology and agricultural resources, enabling them to lift themselves out of poverty and hunger on to a path of self-reliance and economic prosperity. Our transformational model runs much deeper than providing livestock and agricultural inputs. We work with public and private partners around the world to put the entrepreneurial power of self-reliance in the hands of small-scale fanners by connecting them to markets and their local and national economies. Heifer international is currently seeking to fill the following vacant position;
Position Title: Monitoring, Learning & Evaluation (MLE) Officer-East Africa Youth inclusion Program (EAYIP)
Reports to: (EAYIP) Country Project Manager
Location: Wakiso, Uganda
The East Africa Youth Inclusion Project (EAYIP), a five (5) year project that focuses on increasing incomes through enterprise development and youth employment in the Eastem and Central regions of Uganda
Job Summary:
The East Africa Youth inclusion Program (EAYIP) Monitoring Learning and Evaluation (MLE) Officer, reporting to the EAYIP Country Project Manager and under the guidance of the EAYIP Monitoring, Learning and Evaluation (MLE) Manager, will provide MLE technical support across the Country program and, as such, work in close collaboration with respective EAYIP consortium partners and their M&E leads with the view to support the country program on MLE function. To this end, he/she will provide technical assistance; advice and training on key aspects of MLE to shape the overall EAYIP's country framework and ensure that key outcomes are properly monitored/tracked, documented. She/he will also work with the team to build capacity on the use of data and indicators; analyze monthly data, and support training in quality assurance methods. The Officer will lead the process working with partners in strengthening the partners Information System, prepare periodic reports and promote programmatic learning.
Minimum Professional Qualifications and Experience:
Bachelor's degree in Monitoring and Evaluation, Economics, Statistics, Social Research, Population studies, Development Studies or an equivalent with an academic focus on monitoring and evaluation plus five (5) years of direct relevant experience in MLE management of large scale projects; Experience in: social research, staff capacity building, developing MLE plans, quantitative and qualitative data management process, etc.
Essential job Skills:
Preparing and presenting documents in a well-designed and attractive formal with superior attention to detail, demonstrated creativity, ability to think systematically, willingness and ability to incorporate innovative solutions, proven team leadership abilities, knowledge of enterprise development and linkages to poverty alleviation. Willingness and ability to travel extensively throughout Uganda and other EAYIP project sites.
Job application procedure
For detailed job descriptions for the positions and how to apply, go to our website; https://www.heifer.org/about-heifer/careers/view-all-jobs.html